How to Create a New Pages Document in Mac Snow Leopard
How to Create a New Pages Document in Mac Snow Leopard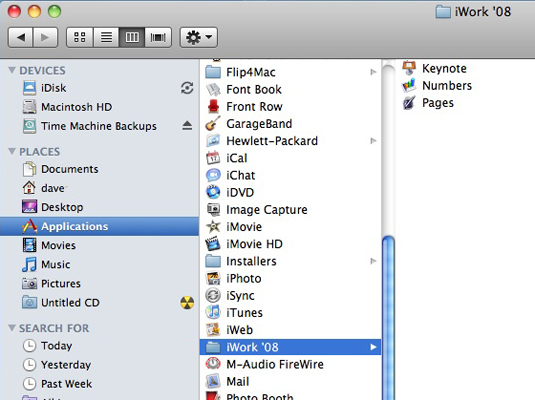 15
Double-click your hard drive icon and click the Applications entry in the Finder window sidebar. Double-click the iWork folder to open it.
The iWork installation program offers to add a Pages icon to your Dock. If you'll be using Pages often, it's a good idea to use this option!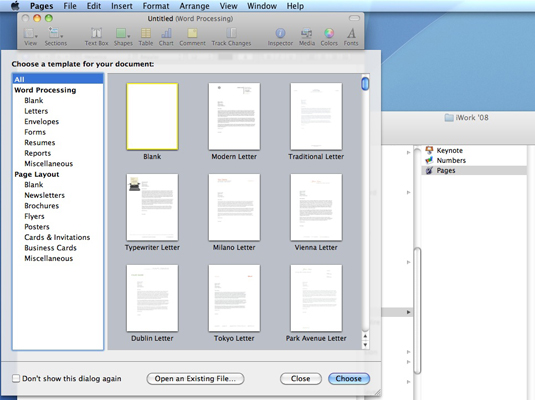 25
Double-click the Pages icon.
Pages displays the Template Chooser window.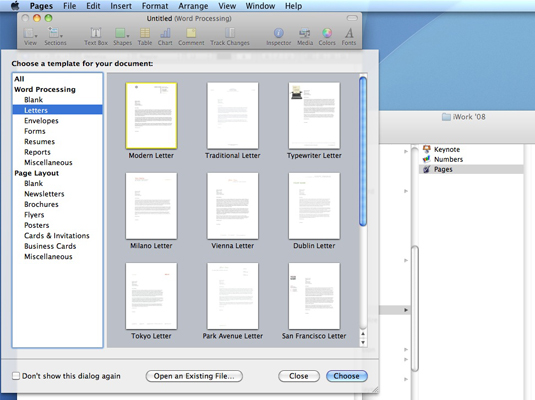 35
Click the type of document you want to create in the list to the left.
The thumbnails on the right are updated with templates that match your choice.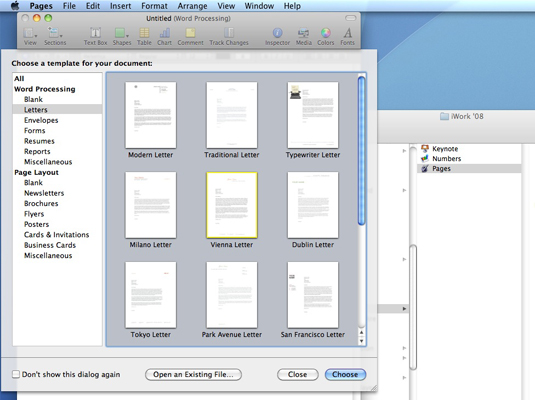 45
Click a template.
Choose the template that most closely matches your needs.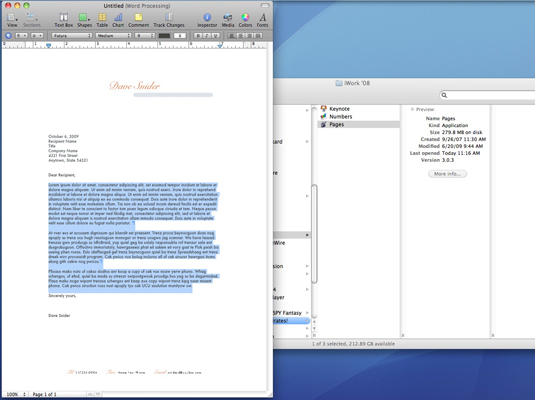 55
Click Choose.
A new document opens using the template you selected.