Nikon D300s For Dummies Cheat Sheet
Nikon D300s For Dummies Cheat Sheet
Your Nikon D300s is a photographer's dream, producing exceptional images even in tough lighting, awesome autofocusing performance, and even HD movie recording. To help you get acquainted with your camera, here's a quick-reference guide that labels your camera's external controls and tells you how to access important picture-taking and playback functions.
Get to Know the Controls on Your Nikon D300s Digital Camera
You can tell at a glance what some of the external controls on the Nikon D300s do. Want to display camera menus? Press the Menu button. Change your ISO setting? Press the ISO button. But many buttons, dials, and switches don't have text labels — or any labels at all. Those external controls are labeled here to help you remember their names and functions.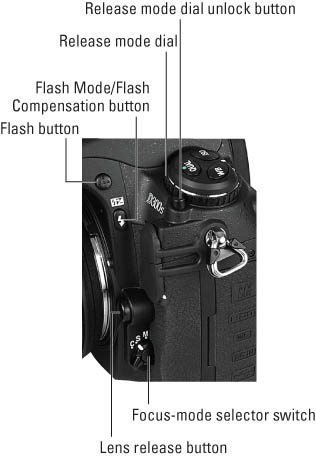 Nikon D300s Road Map
Can't remember which button or dial to move to adjust which setting on your Nikon D300s digital camera? Print this handy guide and tuck it into your camera bag for easy reference. Note that the information here assumes that you stick with the camera's default settings; many buttons can be programmed to perform other functions.