How to Make Thanksgiving Table Napkins for Holiday Celebration
How to Make Thanksgiving Table Napkins for Holiday Celebration
You can make napkins for your Thanksgiving table with inexpensive cotton fabric. Use leftover fabric in dinner roll baskets, wrapped around wine bottles, or over a stack of books to heighten a floral arrangement for a tablescape. Using the instructions provided here, you can turn remnants into a nice decorating prop.
To make four napkins, you need the following:
1 yard of fabric (any width)

Matching thread (For a no-sew option, use fabric glue.)

Scissors

Straight pins

Sewing machine (not necessary if using the no-sew option)

Tape measure

Iron/ironing board
After you collect the materials you need, follow these instructions:
1

Cut four 18-inch squares from the fabric.

For your Thanksgiving napkins, use fall colors.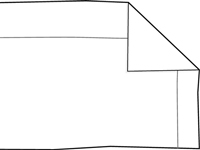 2

To finish the edges with a narrow hem, fold all edges of fabric approximately 3/8 inch to the wrong side and press.

After folding in the edges of your fabric, press each corner in to make a triangle.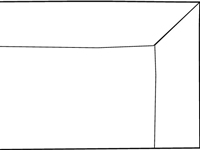 3

Fold the edges in again to make a mitered edge.

A mitered corner sounds complicated, but it is just a 45-degree angle formation at the corners of your fabric.
4

Use a small straight stitch on the sewing machine to hem the edges using a 1/4-inch seam allowance.

For a no-sew option, use fabric glue to bond the edges.