Upload Music to the Cloud from Your PC or Mac
Upload Music to the Cloud from Your PC or Mac
One way to add music to your Kindle Fire Music library is by buying it from the Amazon Music Store. You can also transfer a musical selection or collection stored on your computer (the music you've bought through iTunes, for example) by using a micro-B cable connection.
In addition, the Amazon Cloud allows you to upload music from your computer; after you upload music, it's available to you through your Kindle Fire Music library. Follow these steps to upload music to the Amazon Cloud: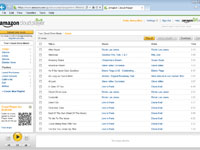 1
Go to
Cloudplayer
on your PC or Mac.
Sign into your Amazon account.
2
Tap the Upload Your Music button.
A dialog box appears, asking you to get the Amazon MP3 Uploader.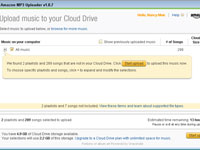 3
Tap Download Now and follow the instructions that appear to install the Uploader.
After the Uploader has been installed, you see the Upload Music to Your Cloud Library dialog box.
4
Tap the plus sign (+) to expand your musical selections on your computer and choose individual items.
Alternatively, don't choose anything at this point to upload all music from your computer to the Amazon Cloud.
5
Tap the Start Upload button.
The dialog box shows the upload progress and lists the remaining items to be uploaded. Note that there's also an estimated time to upload the content shown in the dialog box.
After you upload items to your Amazon Cloud library, they are available to Kindle Fire on the Cloud tab of the Music library.