Ten (or So) Top Gaming Apps for Kindle Fire HD
Ten (or So) Top Gaming Apps for Kindle Fire HD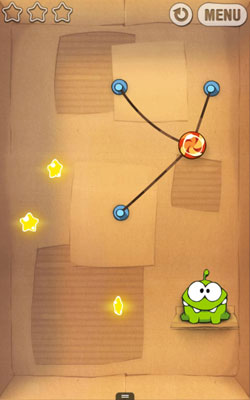 111
Cut the Rope
From: Zepto Lab
Price: $0.99
This is a very addictive game. The whole idea is that there's this monster you have to feed candy (don't ask why). The candy swings on ropes, and you have to figure out how to cut the rope so the candy whacks into various star-shaped objects, exploding them, and eventually ends up in the monster's mouth.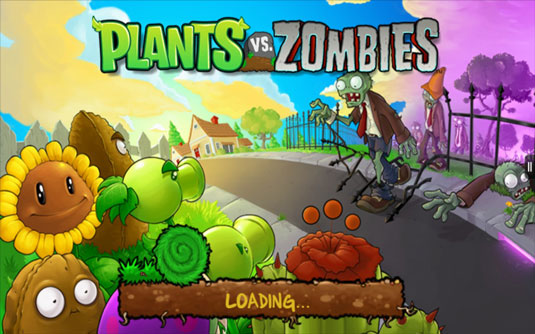 211
Plants vs. Zombies
From: PopCap Games, Inc.
Price: $2.99
If you're somebody who worries about zombies attacking your home (and who doesn't?), this game will appeal to you. A phalanx of zombies waits on the street outside your house.
You get to put plants in your front lawn to spit little seeds to cut down the zombies as they approach. You have to tap small suns that appear to help grow new plants that you can then place on your lawn to defeat yet more zombie attacks.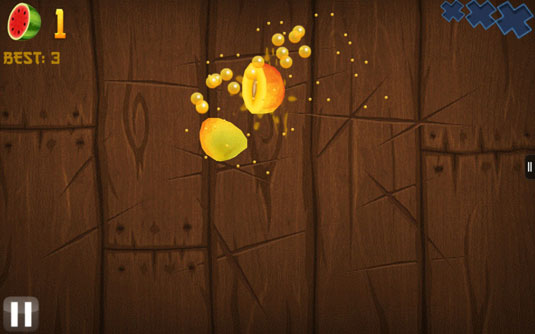 311
Fruit Ninja
From: HalfBrick Studios Pty Ltd.
Price: $0.99
This game combines the concept of a ninja warrior and fresh fruit. Essentially, pieces of fruit are thrown up on the screen, and you use your finger to swipe across them, cutting them in half.
The trick is that occasionally a bomb gets thrown up with the fruit and you have to be quick enough to not swipe at the bomb; otherwise, you blow it up and end the game with fruit salad everywhere.
If bombs aren't your thing, you can play the Zen mode, where you're merely slicing up fruit with no bombs involved. If you've had a hard day at the office, trust me, this one is great to work out your tensions (just imagine the fruit is, well, anybody or anything that really annoyed you today).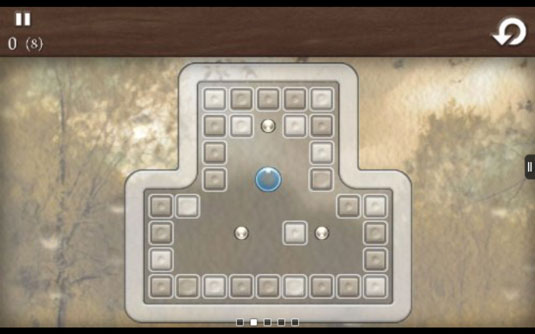 411
Quell Reflect
From: Fallen Tree Games
Price: $0.99
Quell is a peaceful afternoon in the park compared to some of the other games listed here. It doesn't involve bombs or zombies. Instead, you get a playing board with a small raindrop on it. You can move the raindrop up or down a row to collect the pearly objects in its path while peaceful oriental music plays in the background.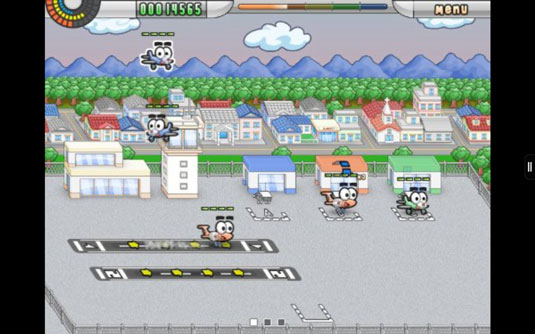 511
Airport Mania for Kindle Fire
From: Amazon Digital Services
Price: Free
Imagine you're an air traffic controller. You sit in front of your Kindle Fire screen, allowing incoming planes to land, taxi to the terminal, let passengers off, move to a holding area, and take off again. Sounds easy, right?
It is until you have five or six planes coming in and out. Then, it becomes seriously like rubbing your stomach while patting your head as a tornado approaches. But give it a try. Nothing really crashes and nobody dies, so what can you lose?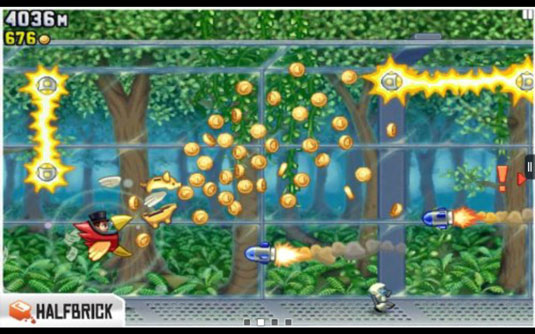 611
Jetpack Joyride
From: Halfbrick Studios Pty Ltd
Price: Free
If you've ever wanted to take to the skies, you must try this fun game. You ride around the virtual world using a jetpack of your choosing in the persona of Barry Streakfries, who is trying to steal cutting edge jetpacks from bad guy scientists. Tap the screen to go up into the skies or land, and use weapons in the forms of rainbows, bubbles, and lasers to win the day.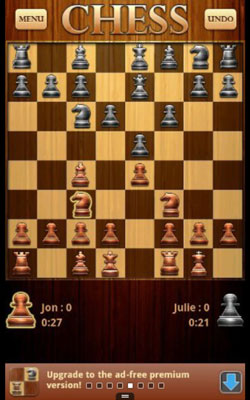 711
Chess Free
From: Optime Software
Price: Free
If chess is your thing, you'll enjoy this electronic version. You can play the computer or play against another person using the same Kindle Fire. With the latter approach, the board swaps around after each play so that the next person can take his or her turn. There's a game timer if you're in Chess Tournament mode. You can also change the style of the pieces and board.
Tap a piece, and then the game shows you all possible moves unless you turn off Show Legal and Last Moves in the game's Options. Tap the place on the board where you want to move the piece. If you have a change of heart, this game includes a handy Undo button.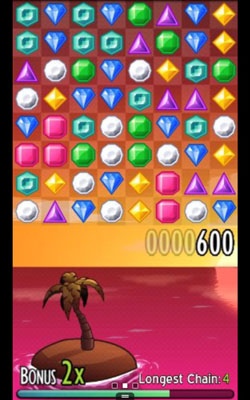 811
Jewels
From: MH Games/Mika Haittunen
Price: Free
If you have a thing about jewelry, or even if you don't, you might enjoy Jewels. This matching game lets you play with jewel-colored baubles to your heart's content. The idea is that you can flip two gems on this grid-like game board if doing so will allow you to line up three items of the same kind. When you do, the lines of gems shift to provide a different arrangement.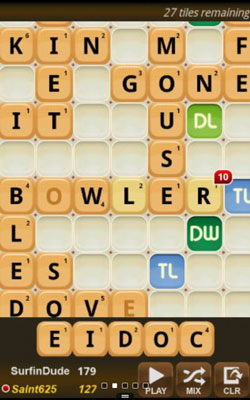 911
Wordsmith
From: Second Breakfast Studios
Price: $2.49
Wordsmith is kind of like the popular word game Scrabble. You build words from available tiles and take advantage of double-letter and triple-word tiles to score extra points.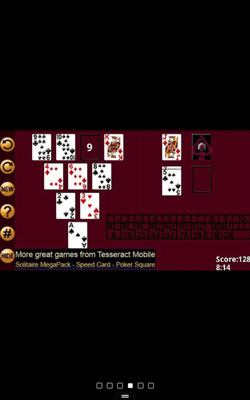 1011
Solitaire Free Pack
From: Tesseract Mobile Software
Price: Free
There aren't too many surprises to this game, but for those who are devoted to solitaire, it offers an electronic version you can play on the go on your Kindle Fire. Rack up the points with 43 different games, including Klondike, Pyramid, and Monte Carlo.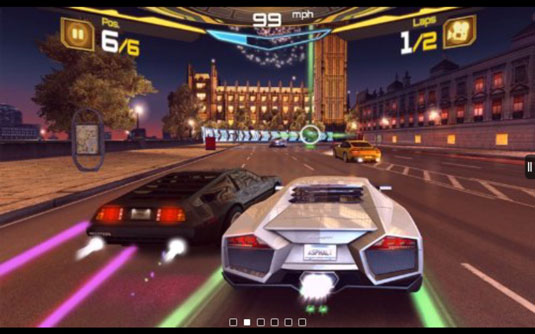 1111
Asphalt 7: Heat
From: Gameloft
Price: $0.99
If you love to race fast cars, this game will give you that experience on your Kindle Fire HD with sharp graphics and quick moves. You can play around with more than 150 races with any of several vehicles in a wide variety of settings. You can play locally on your Kindle Fire HD or play with up to six people online in a multiplayer environment.