Ten Apps That Add Functionality to Kindle Fire HD
Ten Apps That Add Functionality to Kindle Fire HD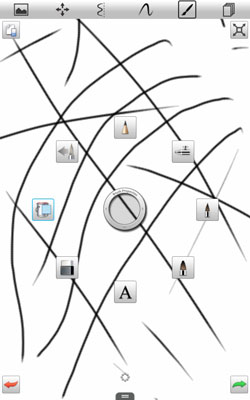 110
SketchBook Mobile
From: AutoDesk, Inc.
Price: $1.99
SketchBook is a drawing app to satisfy the creative artist in your soul. With 47 preset brushes, you can draw whatever you can imagine on your Kindle Fire HD screen. You can control the brush characteristics and make use of an extensive color palette.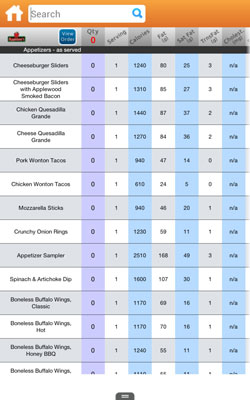 210
Fast Food Nutrition Lite
From: FastFood.com
Price: Free
If you're watching your weight but are forced to scarf down fast food now and then, this little app could have an impact on your waistline. Not limited to traditional drive-thru fast food joints, the app gives you nutritional information about dishes from 100 restaurant chains, such as Applebees, Chili's, and Checker's, and includes over 25,000 menu items.
310
Alarm Clock Xtreme Free
From: Angle Labs, Inc.
Price: Free
Kindle Fire HD has no built-in alarm app, so this one is a natural to add to your apps collection. This easy-to-use alarm app can help keep you on schedule. You can create and edit alarms and control how far ahead of events and at what intervals you're alerted to alarms.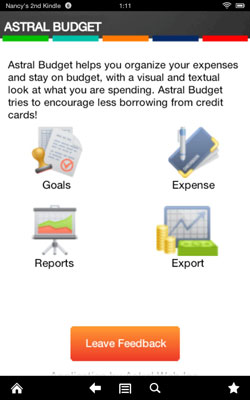 410
Astral Budget
From: Astral Web, Inc.
Price: Free
If you're like many these days, you're tightening your belt and counting those pennies. Astral Budget is an app that helps you keep track of all your expenses, whether for a single trip or your yearly household budget. You can use built-in categories for fixed spending such as rent, food, travel, utilities, and so on to categorize your expenses.
The app has four sections: Goals, Expense, Reports, and Export. Using these, you can enter the amounts you want to spend and track them against actual expenditures. You can use the wide variety of Reports in Astral Budget to examine your spending trends and even export data to your computer to examine with the more-robust application Excel.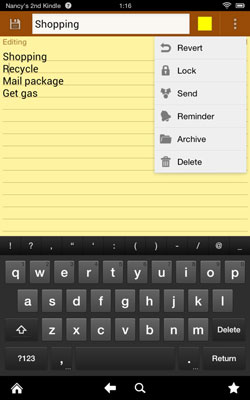 510
ColorNote Notepad Notes
From: Social & Mobile, Inc.
Price: Free
Kindle Fire HD also doesn't include a note-taking app. If being able to keep a to-do list warms the cockles of your organized (or disorganized) heart, this is a neat little free app, and it's very simple to use.
You can keep a simple to-do list or other random notes, and even share information with your friends via e-mail, social networks, or messaging.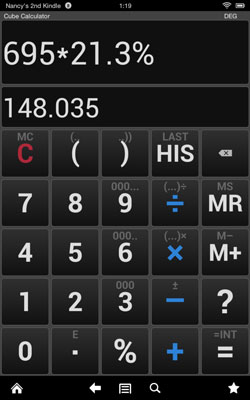 610
Cube Calculator
From: IP
Price: Free
It's a good idea to add a calculator to Kindle Fire HD, if only to figure out tips and your sales commissions, right? This is a calculator with tons of bells and whistles, from the ability to use mathematical expressions and time calculations to logarithmic and trigonometric functions.
Even if you're not a power math user, the very nice interface in this app makes casual calculations simple to do. Also, the help system for this app is actually helpful.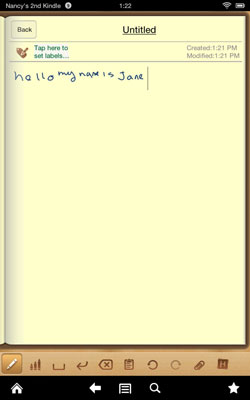 710
Handrite Note Pro
From: Ben Lee
Price: $2.99
If you miss the feeling of writing notes by hand, instead of typing them on plastic keyboards, this app is for you. It's simple to use: Tap to create a new note, and then use the spiral-bound pad interface to write words or draw images on the page with your finger. You can change the stroke width and text size for your writing and even use different colors.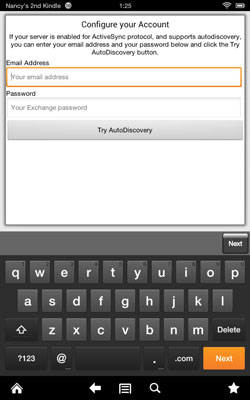 810
Exchange by TouchDown
From: NitroDesk, Inc.
Price: Free
If you want to access e-mail, contacts, and calendar information from your workplace and your company uses Microsoft Exchange Server for these accounts, this little app will help you tap into your company e-mail. It touts itself as providing great security and provides the very handy service of wiping data from your Kindle Fire HD remotely if it's lost or stolen.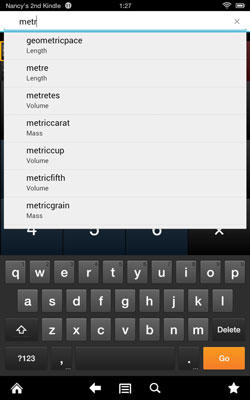 910
Units
From: staticfree.info
Price: Free
If you need help converting just about anything to anything else (feet to meters, pounds to kilos, or whatever), you'll appreciate this handy little app. It handles 2,400 different conversions, including height, weight, volume, volume to weight, and time to distance. Tap the Unit key, and you'll see a list of the various types of conversions available.
Just fill in the You Have field and the You Want field, and then enter the number of units. Tap the equal sign (=) and get your conversion. Holding Kindle Fire HD in landscape orientation displays a few more helpful tools on the calculator-style interface.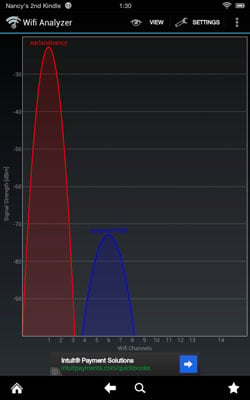 1010
Wi-Fi Analyzer
From: farproc
Price: Free
Because Kindle Fire HD can connect to the web only through Wi-Fi, with the exception of the model that can use 4G LTE to connect, this handy app is helpful for keeping track of local Wi-Fi connections. You can observe available Wi-Fi channels and the signal strength on each. There are several styles of graph to choose from, including Channel, Time, Channel Rating, and Signal Meter.