How to Work with Amazon GameCircle on Your Fire Tablet
How to Work with Amazon GameCircle on Your Fire Tablet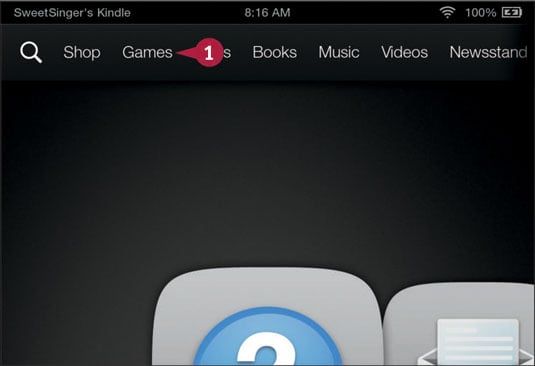 14
From the Home screen, tap Games.
The Games content library appears.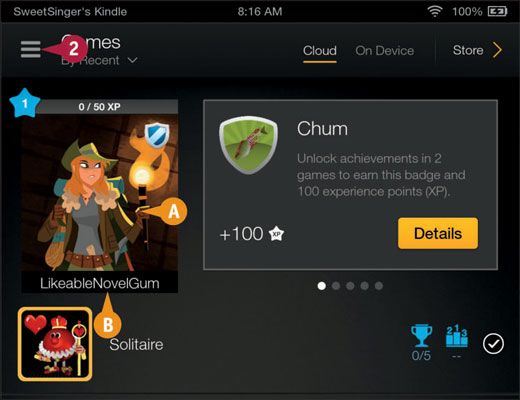 24
Tap the Navigation button.
Your GameCircle avatar appears here (A). Your GameCircle nickname appears here (B).
The Navigation panel appears.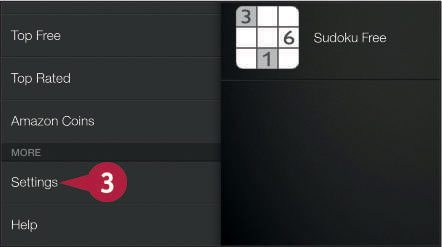 34
Tap Settings.
The Amazon GameCircle settings page appears.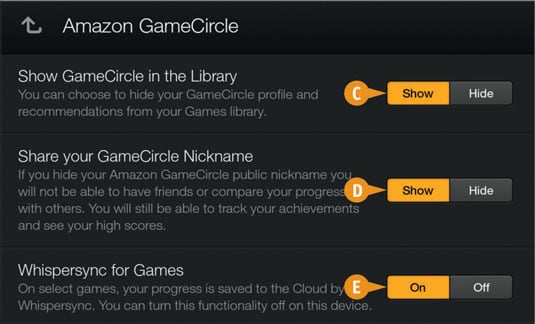 44
You can tap Show or Hide (C) to reveal or conceal GameCircle information in the Games content library.
Tapping Show or Hide (D) reveals or conceals your GameCircle public nickname.
Tapping On or Off (E) uploads or disables uploading your game progress to the Amazon Cloud.
At the bottom of the screen, you can tap the Back arrow to return to the Games content library or the Home button to return to the Home screen.