In any app that uses text fields and a keyboard, you can record text instead of typing it. For example, you can dictate an email message, a calendar event, and even contact information. Be aware that the Fire tablet's voice recognition software is fairly accurate at recognizing common words, but it does not do as well with unusual names.
If you opt to record, you activate a dictation service in the cloud that transcribes what you say and displays it on your Fire tablet.
Tap in any text field.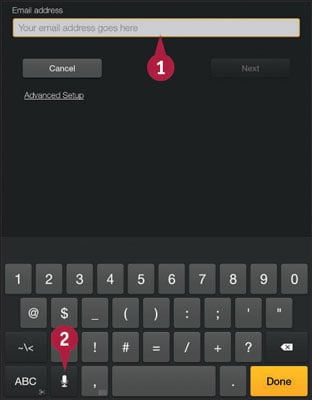 The keyboard appears.
Tap the Microphone button to start recording text.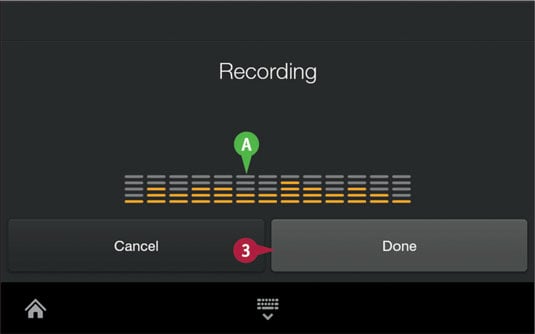 As you record, you see a recording level meter on-screen.
Tap Done when you finish speaking.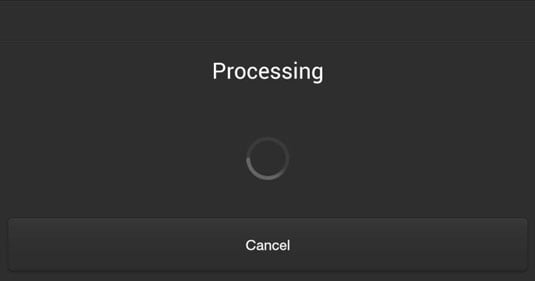 The cloud dictation service processes your speech.
When processing finishes, the text you recorded appears in the field and the on-screen keyboard reappears.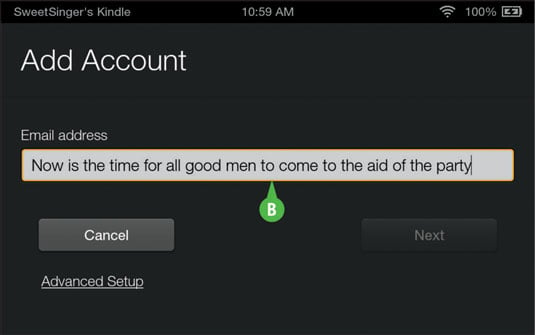 You can tap the Keyboard button at the bottom of the screen to hide the keyboard.
About This Article
This article can be found in the category: