How to Remove Fire Tablet Content
How to Remove Fire Tablet Content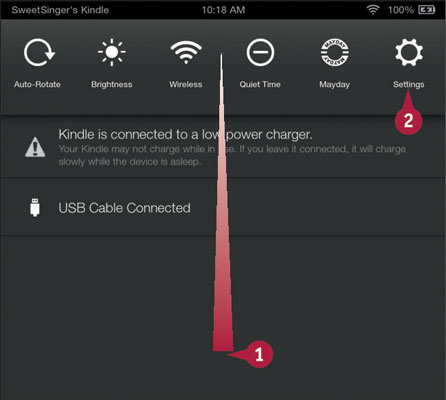 16
Swipe down from the top of the screen to open Quick Settings.
Tap Settings (2). The Settings screen appears.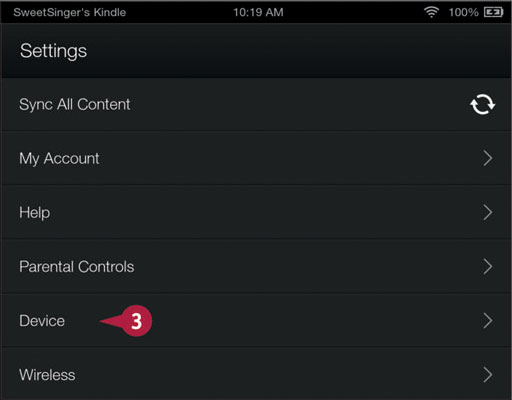 26
Tap Device (3).
The Device screen appears.
To permanently remove games from both your Fire tablet and from your Amazon Cloud account, tap the Games content library on the Home screen. Then, press and hold the game you want to permanently delete, and tap Delete from Cloud.
You can use the 1-Tap Archive feature, which groups all infrequently used items, to archive items and free up storage space. Alternatively, you can select specific content to remove from your device.
Be aware that removing content from your device may mean the loss of specific settings you established for that content. You may also lose in-app items that came with the content. So before removing content, you may consider checking with the app developer.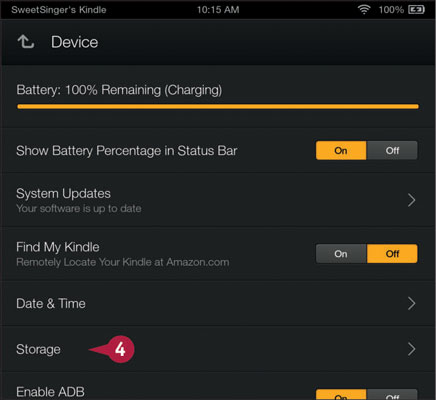 36
Tap Storage.
The Storage screen appears, showing categories that match content libraries.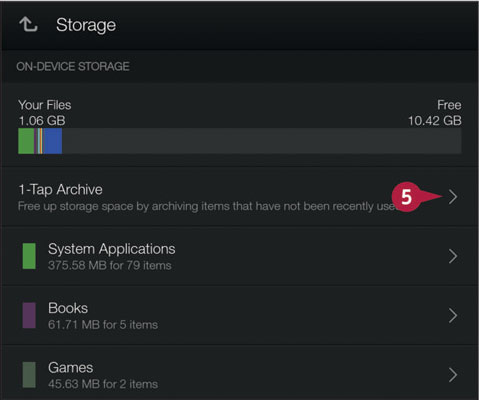 46
Tap the 1-Tap Archive (5).
The 1-Tap Archive screen appears, showing all items not used recently.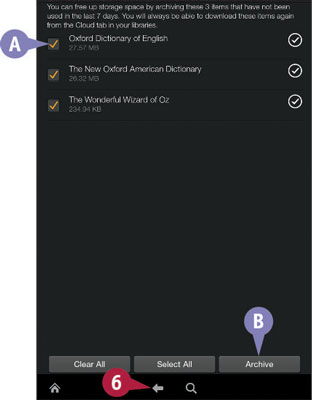 56
Tap the Back arrow to redisplay the Storage screen.
You can tap beside any individual item to deselect it (A). You can tap Archive to remove all selected items from your device (B).
Tap any content library to display its items; this example uses Books. You cannot remove items in the System Applications folder or the System folder.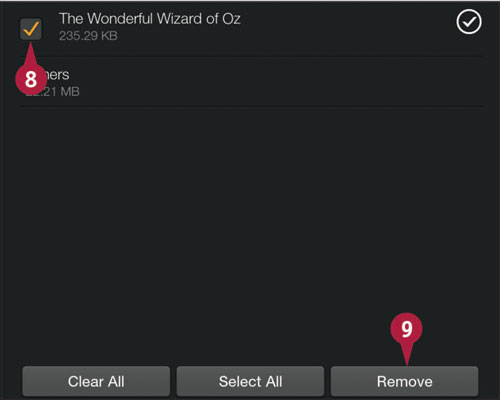 66
Tap beside any item to select it (8).
Tap Remove (9). The selected content is removed from your device.
You can tap the Home button to redisplay the Home screen.