World
How did Santa Claus come to be? Who was Fidel Castro? What happened in the Libyan Civil War? Illuminating articles spanning all four proverbial corners of the world.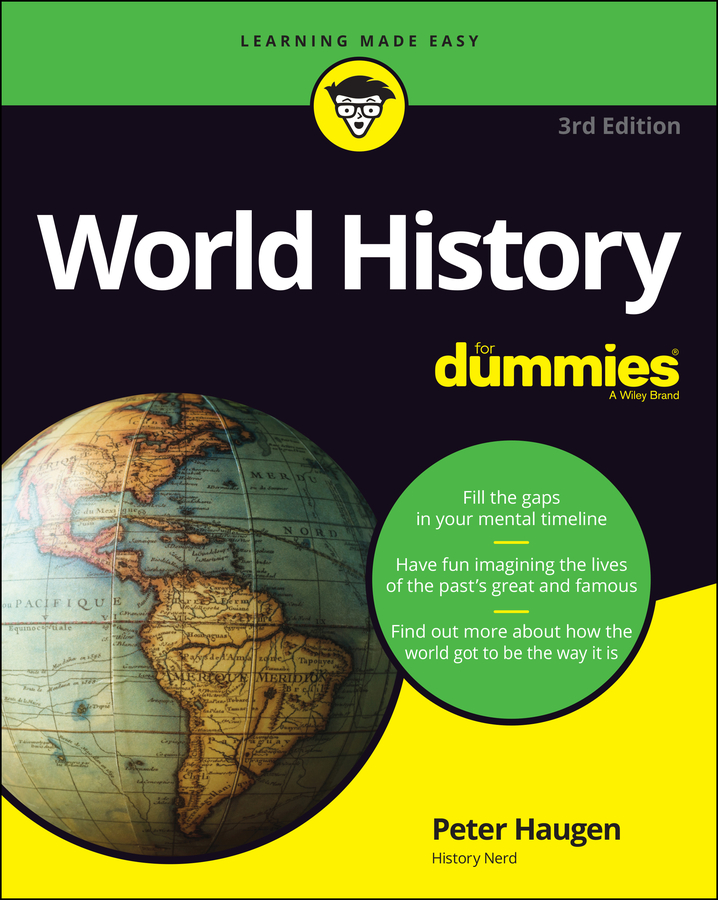 World
World History For Dummies
Published 02-15-2022
<b>Discover how the modern world came to be with this easy-to-follow and up-to-date history companion</b> <p>Want to get a taste of the entirety of human history in a single book? With <i>World History For Dummies,</i> you'll get an overview of the history of, well, everything, from the Neanderthal experience to the latest historical developments of the 21st century. Re-live history from your armchair as you ride into battle alongside Roman generals, prepare Egyptian pharaohs for the afterlife, and learn from the great Greek poets and philosophers. <p>Written in the easy-to-digest style the <i>For Dummies</i> series is famous for, you'll discover: <ul> <li>How religion, philosophy, and science shaped, and were shaped by, the great figures of history</li> <li>The human consequences of warfare, from historical battles to more modern conflicts from the 20th century</li> <li>What's influencing events in the 21st century, from climate change to new regimes and economies</li> </ul> <p><i>World History For Dummies</i> is the perfect gift for the lifelong learner who wants to brush up on their world history knowledge. It's also an indispensable resource for AP World History students looking for a supplemental reference to help them with their studies.
Explore Book