The Paranormal
Do you believe in ghosts? Many believers in the paranormal think there's more to the world than what can be explained by modern science. Discover what motivates them in these articles.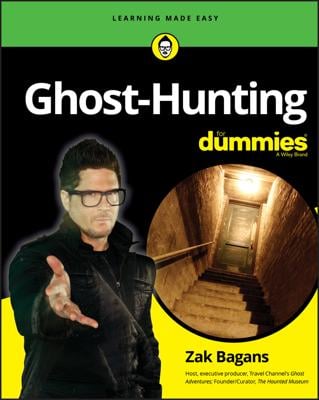 The Paranormal
Ghost-Hunting For Dummies
Dive into the ghostly world of the supernatural with America's leading paranormal investigator Inside, paranormal investigator, star, and executive producer of The Travel Channel's hit series, Ghost Adventures and founder of the award-winning Haunted Museum (Las Vegas' most popular attraction), Zak Bagans takes readers on an exciting journey into the supernatural world. With insider information on the history of ghost-hunting to learning about ghosts with all kinds of temperaments, Ghost-Hunting For Dummies is peppered with true accounts and stories from Bagans' famous cases and investigations. Featuring expert advice on picking a haunted location, setting up cameras, and dealing with unwieldy ghosts, this book shows how today's investigators use the tools of modern science to study a wide range of paranormal activity. Take an exciting adventure into the supernatural world Explore haunted sites Get messages from beyond the grave Read true accounts from famous cases and investigations If you're one of the countless fans of Ghost Adventures itching to get off the couch and track some spirits on your own, this book provides everything you need to know to conduct a successful paranormal investigation.
Explore Book
Buy On Amazon