Neuroscience
Feel like being astounded? Come learn a little bit about the human brain, along with the other bits and pieces of the nervous system.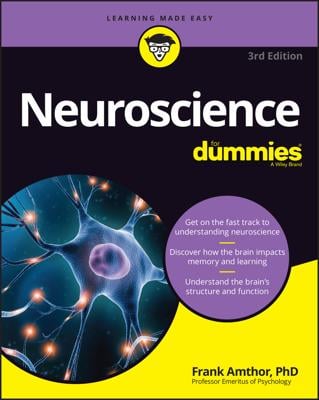 Neuroscience
Neuroscience For Dummies
A fascinating look at what's rattling around in your skull Neuroscience For Dummies introduces you to the mind-boggling study of the human brain. It tracks to the content of a typical introductory neuroscience class at the college level —and it's perfect for anyone curious about what makes us tick. New technologies and an explosion of research have completely transformed our understanding of memory, depression, the mind-body connection, learning, and genetics. This updated edition—still in classic, beginner-friendly Dummies style—covers the latest research advances and technologies in the field of neuroscience. Put some knowledge about the brain into your brain. Grasp the basic concepts and applications of neuroscience Understand the brain's structure and function Explore how the brain impacts memory, learning, and emotions Discover how the brain is connected with other physical systemsFor students and general readers alike, Neuroscience For Dummies is a great way to understand what's going on inside our heads.
Explore Book
Buy On Amazon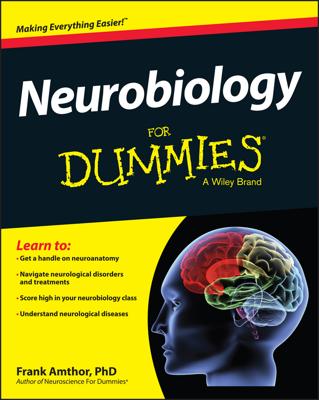 Neuroscience
Neurobiology For Dummies
The approachable, comprehensive guide to neurobiology Neurobiology rolls the anatomy, physiology, and pathology of the nervous system into one complex area of study. Neurobiology For Dummies breaks down the specifics of the topic in a fun, easy-to-understand manner. The book is perfect for students in a variety of scientific fields ranging from neuroscience and biology to pharmacology, health science, and more. With a complete overview of the molecular and cellular mechanisms of the nervous system, this complete resource makes short work of the ins and outs of neurobiology so you can understand the details quickly. Dive into this fascinating guide to an even more fascinating subject, which takes a step-by-step approach that naturally builds an understanding of how the nervous system ties into the very essence of human beings, and what that means for those working and studying in the field of neuroscience. The book includes a complete introduction to the subject of neurobiology. Gives you an overview of the human nervous system, along with a discussion of how it's similar to that of other animals Discusses various neurological disorders, such as strokes, Alzheimer's disease, Parkinson's disease, and schizophrenia Leads you through a point-by-point approach to describe the science of perception, including how we think, learn, and remember Neurobiology For Dummies is your key to mastering this complex topic, and will propel you to a greater understanding that can form the basis of your academic and career success.
Explore Book
Buy On Amazon