Mandolin
Essential scales, chords, tablature, and more for this sweet instrument.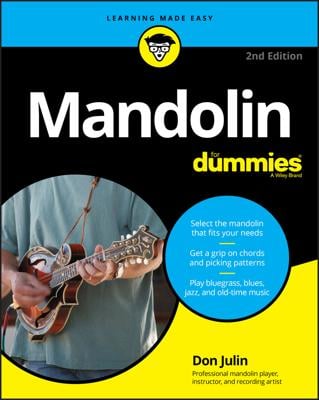 Mandolin
Mandolin For Dummies
Learn how fretting and picking can entertain friends! The mandolin is making a big comeback among music enthusiasts. A longtime staple of bluegrass, folk, jazz, and country music, this fast-pickin' favorite featured heavily in traditional music from around the world is now seeing a resurgence in global pop. In Mandolin For Dummies, accomplished composer, performer, and mandolin guru Don Julin breaks down the history and fundamentals of this versatile instrument, showing how you too can fret, pick, and strum with the best in the business. Packed with photos and diagrams to help you perfect your hand positioning, you'll make your way through a plethora of mandolin-friendly musical styles and learn how to take good care of your instrument—paying it back for all the pleasure it brings to you and your friends. Buy the right mandolin for you Pick up key musical styles Play along with downloadable exercises Restring your instrument Whether this is your first instrument or you're adding to your repertoire, this little number has everything you need to get the most out of your mandolin!
Explore Book
Buy On Amazon