Knitting & Crocheting
Get hooked on kitting and crocheting! We have more than 300 articles covering the very basics, advanced stitches, fun patterns, and much more.
Knitting & Crocheting
Books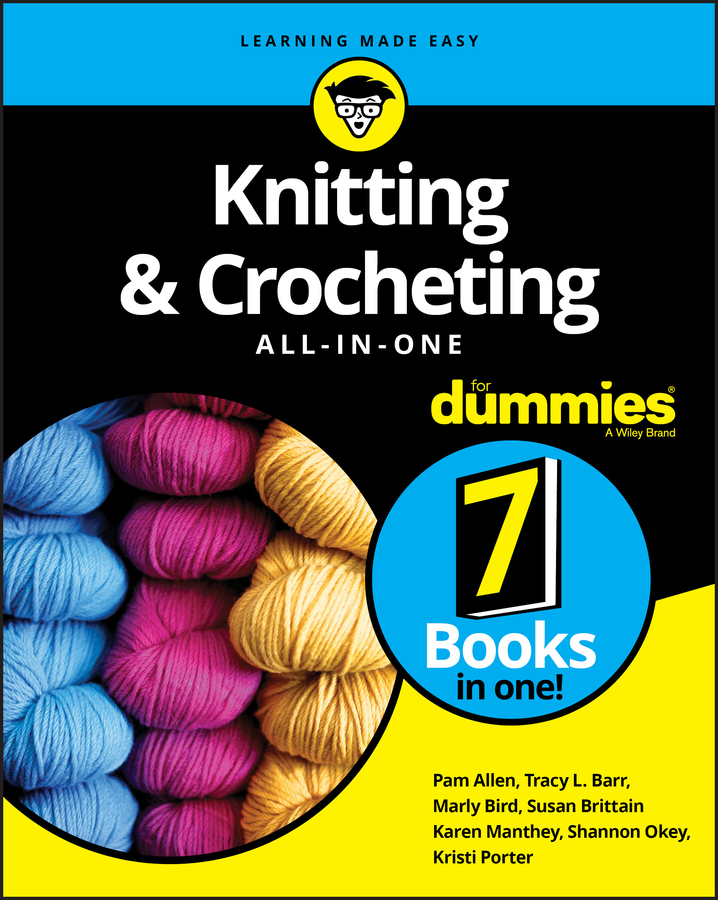 Knitting & Crocheting
Knitting & Crocheting All-in-One For Dummies
Published 03-04-2020
The patterns and instruction you need to start crocheting and kitting today!
Knitting and crocheting go hand-in-hand and are the most popular yarn crafts today. This one-stop guide to all things needles, hooks, and yarn will give you everything you need to know to get started knitting or crocheting.
The book covers absolute basics such as selecting yarn, casting on, and even how to hold the tools and yarn, to understanding stitches, checking gauge, and deciphering patterns. Hundreds of projects, from beginner to advanced, include complete, step-by-step instructions as well as detailed illustrations and photos, and instructional videos online. It includes content from:
Knitting For Dummies
Knitting Patterns For Dummies
Crocheting For Dummies
Crochet Patterns For Dummies
Get started today and you'll be knitting and crocheting like a champ in no time!
Explore Book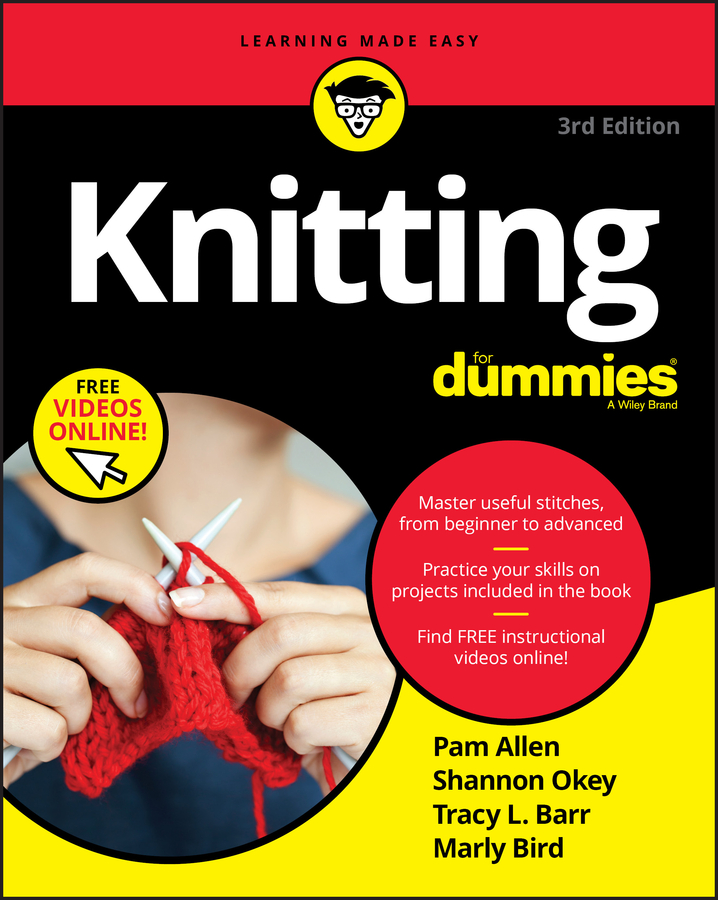 Knitting & Crocheting
Knitting For Dummies
Published 10-22-2019
An illustrated guide showing how to create beautiful, timeless pieces, whether you're picking up needles for the first time or a seasoned pro looking for advanced patterns
From scarves and sweaters to bags, pillows, and more, you'll find lots of projects for practicing and perfecting your knitting skills in Knitting For Dummies, which includes an instructional online video showing you the actual knitting techniques being done step-by-step.
Experienced and novice crafters alike can benefit from the book's step-by-step instructions that explain knitting in plain English. For anyone new to knitting, this hands-on friendly guide shows you how to
Cast on, knit, purl, and bind off — the four basic skills needed to complete any knitting
Decipher pattern instructions and charts

Combine knit and purl stitches with increases and decreases for different effects

Create different kinds of cables, lace, and more

Read the language and graphics in knitting patterns and charts

Increase and decrease stitches and use these techniques to shape a project and create design
It also shows you what to do if you drop a stitch or inadvertently add one. If you know the basics of knitting and want to expand your skills to include stitch patterns with more complexity, you've come to the right place:
Combine stitch increases and decreases to create lacework

Get familiar with Fair Isle patterns and simple intarsia motifs, which involve working in more than one color in one row

Practice with plenty of projects to perfect your advanced knitting techniques
Learn to add interest with stripes

Have fun with fulling and felting
Make sweaters, from blocking and assembling your pieces to adding finishing touches like neckbands, edging, and buttonholes
Knitting For Dummies includes ten quick projects to make for gifts and exercises to "unkink" your neck and shoulders should you lose yourself for hours at a time in your craft! Finally, the book ends with a couple appendixes showing you more cool effects and a list of knitting software and helpful online resources. If you're itching to start stitching, grab this book to start crafting your knitted masterpiece today.
Explore Book
Knitting & Crocheting
Crocheting For Dummies with Online Videos
Published 11-30-2016
Get hooked on the art of crochet
The crochet craze has taken the craft world by storm. If you've caught the bug and want to take your skills from beginner to beguiling, look no further than the friendly guidance in this bestselling guide. In Crocheting For Dummies, 3rd Edition, you'll find out how to choose the right hooks and yarns to complete your project, switch colors as you go, utilize various crochet stiches for different looks, and so much more. Online companion project videos will help readers master the concepts and techniques covered in the book.
Julia Roberts and countless other celebrities are doing it—and you can, too! Taking the intimidation out of the timeless art of crocheting, this updated edition gives crafters of every skill level the knowledge and know-how to choose the right tools, create basic stitches, and finish off their work to make beautiful pieces of art. From learning to create consistency with gauge swatches to decoding patterns, symbols, and diagrams, this easy-to-follow guide is all you need to create beautiful designs in no time!
Includes fresh new patterns, stitches, and techniques
Covers common crocheting mistakes and how to correct them
Provides guidance on crocheting with eco-awareness, like working with organic yarns, tie-dye yarns, and free trade and sustainably sourced fibers
Gets you up to speed on resources and events held within the crochet community
Provides free online access to videos to teach you how to tackle various stitches and crochet in the round
Whether you're a first-time crocheter or looking to expand your skillset, Crocheting For Dummies gives you everything you need to get hooked like a pro.
Explore Book