Keto Diet Recipes
Kick off your keto lifestyle and discover new recipes for cocktails, desserts, and classic dishes.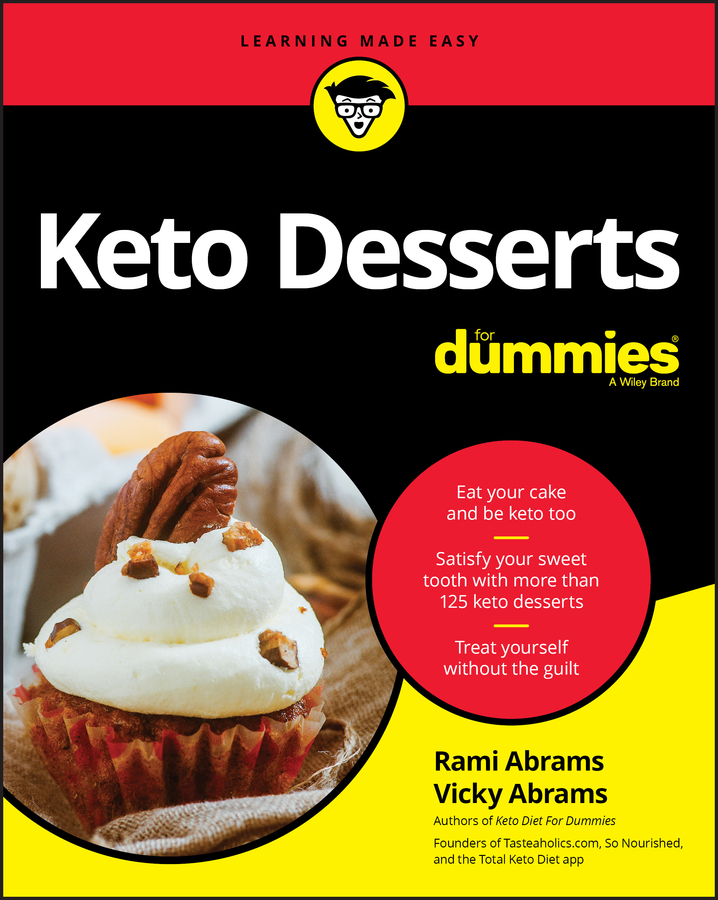 Keto Diet Recipes
Keto Desserts For Dummies
Published 04-28-2020
From the bestselling authors of Keto Diet For Dummies Keto Desserts for Dummies debunks the rumor that you need to give up your favorite sweet treats when you go keto. Rami and Vicky Abrams provide in-depth details on how to maintain the popular low-carb, low-sugar diet while still enjoying delicious desserts and treats. Created by the founders of the wildly popular Tasteaholics.com, along with the Total Keto Diet App, Keto Desserts For Dummies explains how to swap out standard baking ingredients, including sugar, flour, and milk, for keto-friendly ones. You'll maintain the flavor of your favorite desserts while making them compatible with the keto diet. This handy guide shows you how to: Make delicious desserts while sticking to the keto regimen Choose keto-friendly versions of your favorite desserts so you don't ruin your daily macros Incorporate keto-approved desserts into your overall keto meal plans Keto Desserts For Dummies includes more than 150 easy-to-follow and tasty recipes sure to make your taste buds light up. All the recipes are designed to be simple and easy to follow, ensuring that anyone can make them, even people new to the keto program.
Explore Book
Buy On Amazon