Heart Disease
Get to the heart of hypertension, angina, heart attack, stroke, and more. Get smart, get motivated, and get healthy!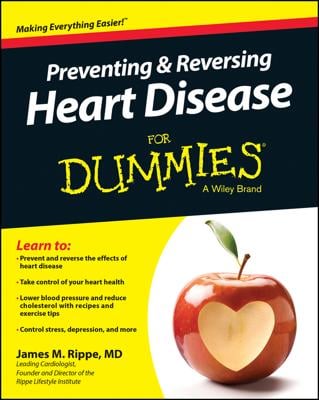 Heart Disease
Preventing & Reversing Heart Disease For Dummies
The safe and trusted way to prevent and reverse heart disease Written in plain English and packed with tons of authoritative advice, Preventing & Reversing Heart Disease For Dummies includes the most up-to-date information on coronary heart disease and its treatment. This resource covers new ways to diagnose and treat both short- and long-term complications of heart disease, the latest medications, updated diet and exercise plans, the lowdown on recognizing the risk factors and warning signs of a heart attack, determining if you have heart disease, distinguishing between angina, heart attack, and stroke, and much more. It is projected that by the year 2020, heart disease will be the leading cause of death throughout the world. As the magnitude of cardiovascular diseases continue to accelerate globally, the pressing need for increased awareness and a stronger, more focused national and international response has become more important than ever. Preventing & Reversing Heart Disease For Dummies tackles this vital subject with compassion and authority, outlining the steps you can take to help ensure you don't become just another statistic. Helps you find the right doctor and handle a managed care plan Covers all thirteen types of heart disease and discusses the key differences that may determine their progression and treatment Illustrates how simple changes in diet may be enough to prevent heart disease Shows how you can reverse some of the effects of heart disease through exercise If you're suffering from or are at risk of heart disease—or love someone who is—Preventing & Reversing Heart Disease For Dummies empowers you to take control of heart health and get on a path to a longer, healthier life.
Explore Book
Buy On Amazon