Glycemic Load Diet
The breakthrough diet program that will put you on the road to good health — without feeling like you're starving.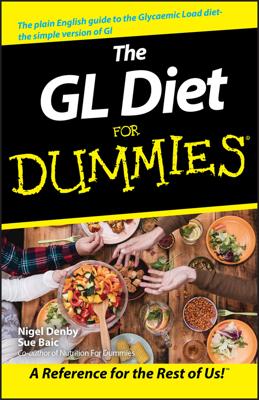 Glycemic Load Diet
The GL Diet For Dummies
Published 05-19-2006
If you're sick of no-carb diets, or just looking for a healthy eating plan, then the GL Diet is for you. No more calculations, no calorie-counting and no more cravings for carbs – as long as you stick to foods that are low in GL, you can stay healthy and lose weight without having to go without. The GL Diet For Dummies explains the science behind the plan, helps you to incorporate GL into your everyday life and gives readers 80 recipes to try.
Explore Book
Buy On Amazon