General Hobby Farming
How big to make your vegetable garden, where to start when you want to raise animals, recipes for making soap, and more important stuff for your backyard homestead.
General Hobby Farming
Books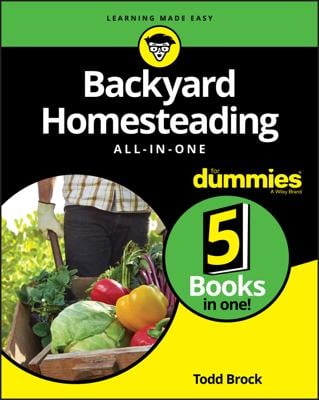 General Hobby Farming
Backyard Homesteading All-in-One For Dummies
Live a more sustainable lifestyle Historically referred to as a government program for revitalizing undesirable living areas, "homesteading" today has come to mean the pursuit of a self-sufficient lifestyle. Homesteading can include everything from keeping bees, growing vegetables, and composting to installing solar panels, creating a rain barrel, and canning your own food,—plus much more. Backyard Homesteading All-in-One For Dummies has a little bit of everything for the homesteader in all of us. It walks you through the basics of creating your own sustainable homestead and offers expert tips and tricks for making it as easy and successful as possible. Raise chickens Keep bees Compost Can and preserve This book gives you everything you need to embark on your own homesteading adventure.
Explore Book
Buy On Amazon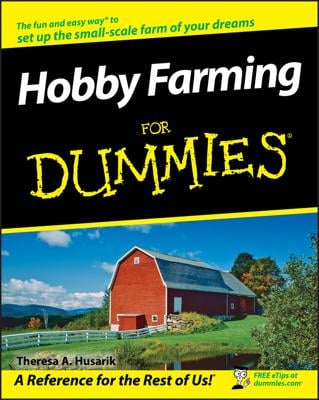 General Hobby Farming
Hobby Farming For Dummies
Do you long for the country life? Get back to nature and feel your toes in the dirt with this friendly guide to a new farming lifestyle Don't know the first thing about how to handle the basics of small-scale farming, from growing healthy crops to raising livestock and managing your property? Hobby Farming For Dummies is the no-nonsense guide you need to decide what to farm, find the right piece of property, set up utilities, select plants and livestock, protect your investment, and so much more. You'll get a realistic look into what it really means to move from your current lifestyle to a life farming in the countryside, starting with figuring out if the farming lifestyle is right for you. From what you need to know about maintaining country property to how to access a power supply, you'll get help with major decisions of hobby farming: Whether you're better off with subsistence farming or a more ambitious project Which outbuildings you'll need for shelter and storage What tools are best for various types of farm labor Which animals you want to raise and care for Where to buy the land and how to acquire it This comprehensive and user-friendly guide also shows you how to: Avoid common farming pitfalls Choose plans for your farm Get along with your neighbors Maintain your equipment and machinery Raise and care for animals, including caring for sick or injured animals Get creative by turning fiber into scarves and making cheese or yogurt Enrich your soil with manure and compost Reap the benefits of preserving fruits and vegetables Additionally, you can read about opportunities for fun in country communities and the top ten misconceptions about farm living. Grab a copy of Hobby Farming For Dummies and discover how you can live the simple life.
Explore Book
Buy On Amazon