Fantasy Football
Draft 'em. Trade 'em. Win or lose, you'll have a ton of fun playing fantasy football.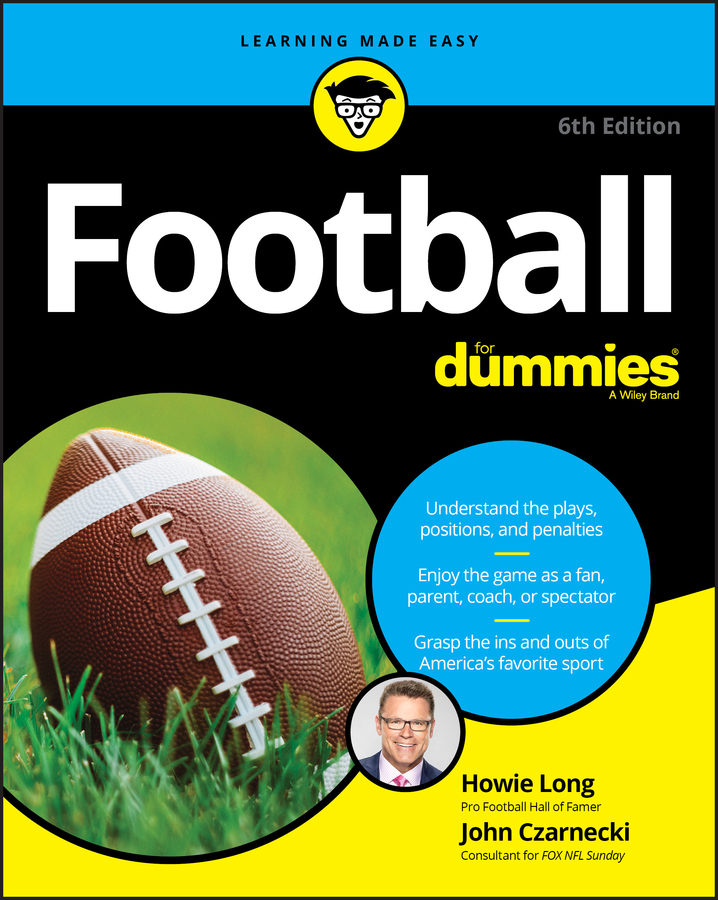 Fantasy Football
Football For Dummies
Published 06-12-2019
Are you ready for some football?
New stadiums have been built, new stars have been born, and records have been broken since the last edition of Football For Dummies. This new edition is the fan's ultimate, up-to-date guide to all things pigskin. Perfect for new and veteran fans of the sport alike, it covers everything you need to be the most knowledgeable spectator in the stadium.
With deep explanations of every position, analysis of offense and defense, and detailed strategies for play, football legend Howie Long and established analyst John Czarnecki present the nuts and bolts of football for fans of all ages and experiences.
Tackle football basics and enjoy America's favorite sport
Grasp the rules and regulations, positions, plays, and penalties
Appreciate the different aspects of the game at the professional and college levels
Learn about the latest NFL stadium technologies
Football For Dummies has something to offer fans of all ages, from peewees to the pros and everything between.
Explore Book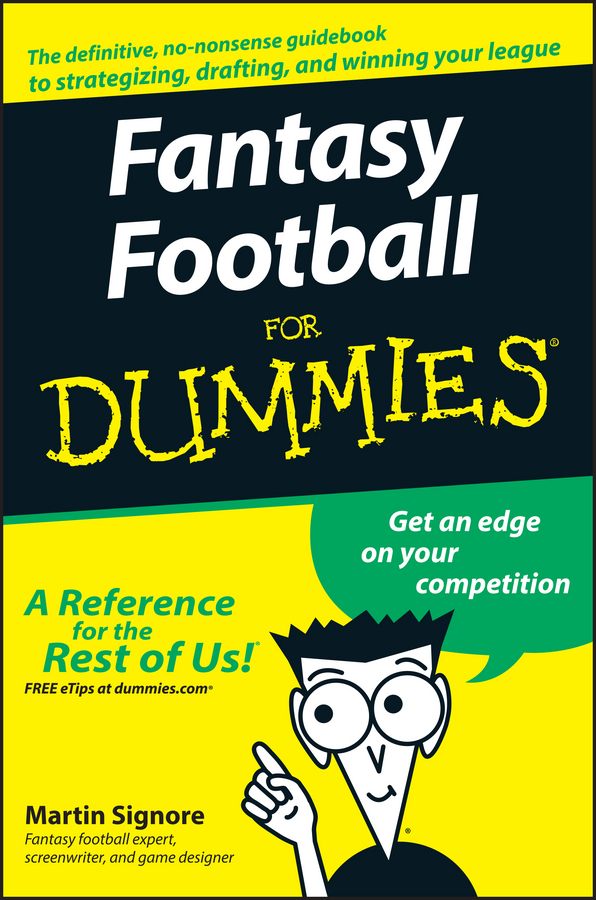 Fantasy Football
Fantasy Football For Dummies
Published 07-02-2007
Packed with expert advice and timely tips

The fun and easy way to guide your American football team to glory in fantasy football

Fantasy football can be an addictive hobby. But if you've never played American football before, how do you start? Have no fear! This friendly guide explains the game to you from start to finish -- from scouting and drafting your players to building your coaching skills to planning your strategy. And who knows, perhaps even to tasting victory in your league championship!



Understand the basics of the game
Pick the league right for you
Assemble your dream team in the draft
Develop your in-season management skills
Know which quick fixes work and what common mistakes to avoid
Explore Book