Data Management
You get it from your customers, your products, and your employees — data. But now that you have it, how do you sort it out? Let us help.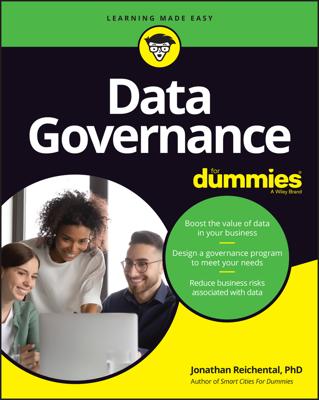 Data Management
Data Governance For Dummies
How to build and maintain strong data organizations—the Dummies way Data Governance For Dummies offers an accessible first step for decision makers into understanding how data governance works and how to apply it to an organization in a way that improves results and doesn't disrupt. Prep your organization to handle the data explosion (if you know, you know) and learn how to manage this valuable asset. Take full control of your organization's data with all the info and how-tos you need. This book walks you through making accurate data readily available and maintaining it in a secure environment. It serves as your step-by-step guide to extracting every ounce of value from your data. Identify the impact and value of data in your business Design governance programs that fit your organization Discover and adopt tools that measure performance and need Address data needs and build a more data-centric business cultureThis is the perfect handbook for professionals in the world of data analysis and business intelligence, plus the people who interact with data on a daily basis. And, as always, Dummies explains things in terms anyone can understand, making it easy to learn everything you need to know.
Explore Book
Buy On Amazon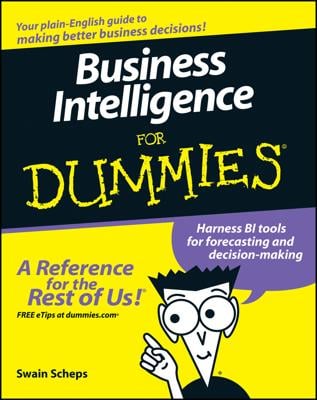 Data Management
Business Intelligence For Dummies
You're intelligent, right? So you've already figured out that Business Intelligence can be pretty valuable in making the right decisions about your business. But you've heard at least a dozen definitions of what it is, and heard of at least that many BI tools. Where do you start? Business Intelligence For Dummies makes BI understandable! It takes you step by step through the technologies and the alphabet soup, so you can choose the right technology and implement a successful BI environment. You'll see how the applications and technologies work together to access, analyze, and present data that you can use to make better decisions about your products, customers, competitors, and more. You'll find out how to: Understand the principles and practical elements of BI Determine what your business needs Compare different approaches to BI Build a solid BI architecture and roadmap Design, develop, and deploy your BI plan Relate BI to data warehousing, ERP, CRM, and e-commerce Analyze emerging trends and developing BI tools to see what else may be useful Whether you're the business owner or the person charged with developing and implementing a BI strategy, checking out Business Intelligence For Dummies is a good business decision.
Explore Book
Buy On Amazon