Beer
Tap into beer basics, brew types, ingredients, recipes, pairings, tastings, and more.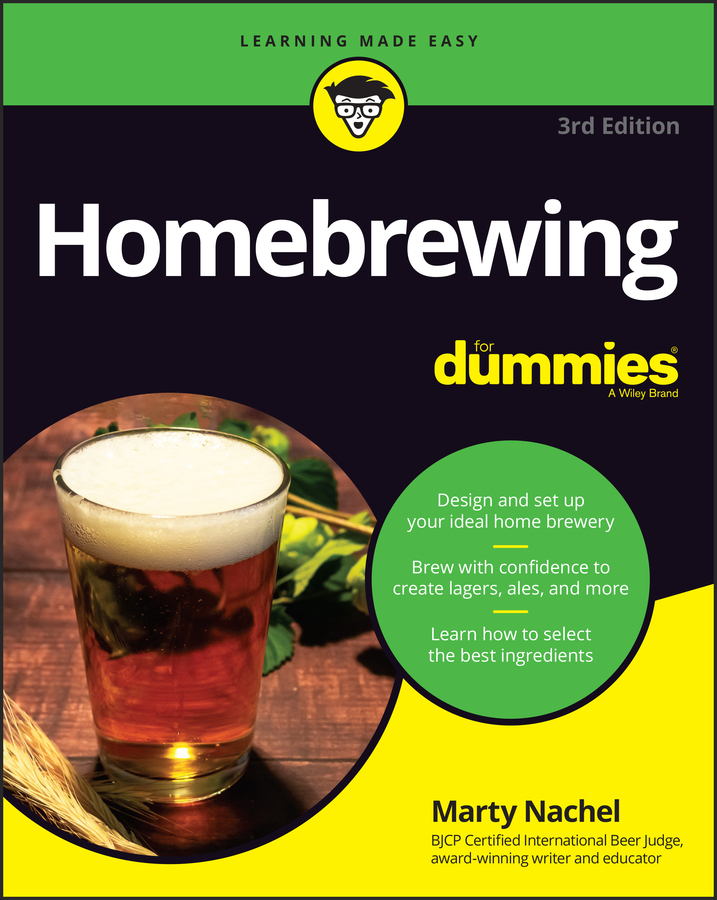 Beer
Homebrewing For Dummies
Published 08-09-2022
Get hoppin' with this guide to microbrewing your own beer Thinking of brewing your own beer or want to know how it's done? Homebrewing For Dummies is for you. If you're ready to take a crack at making your own brew, you'll need this guide to the supplies, ingredients, and process of crafting the perfect beer. Follow our recipes for lager, porter, stout, and other brew types—or invent your own. When you've tasted your perfect creation (and after the hangover wears off), we've got you covered with ideas for entering your beer into homebrewing competitions and selling your beer. This new edition keeps pace with the exciting world of small-batch beer, introducing you to new flavors and varieties that are popular on the microbrew circuit. We've also got the details on the latest at-home brewing equipment, software and apps, and resources you can tap (get it?) to make a better beer. Not an IPA person? Not to worry! You can also make your own hard seltzers, flavored malt beverages, and juice drinks with this handy how-to. Get recipes and instructions for brewing lagers, porters, and other beers at home Enhance the quality of your small-batch brews and make your operations more eco friendly Enter homebrewing competitions with your beer, hard seltzer, and malt beverages Discover new gadgets, apps, and resources that can make home brewing even easierHomebrewing For Dummies is for anyone looking for a fun and easy-to-use guide to the exciting, rewarding, and refreshing hobby of beer brewing.
Explore Book
Buy On Amazon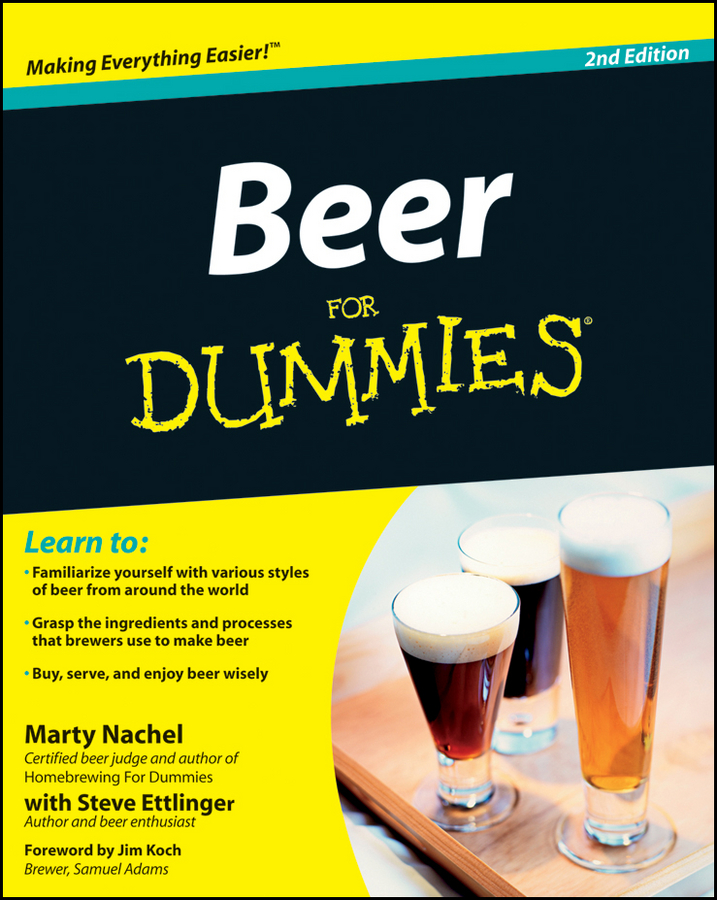 Beer
Beer For Dummies
Published 01-03-2012
The fun and friendly guide to all things beer Beer has always been one of the world's most popular beverages; but recently, people have embraced the rich complexities of beer's many varieties. Now, with Beer For Dummies you can quickly and enjoyably educate your palate—from recognizing the characteristics of ales, lagers, and other beer styles to understanding how to taste and evaluate beer. The author, a beer connoisseur, shares his own expertise on this subject, revealing his picks for the best beer festivals, tastings, and events around the world as well as his simple tips for pouring, storing, and drinking beer like an expert brewmeister. New coverage on the various styles of beer found around the world including: real ale, barrel aged/wood aged beer, organic brews, and extreme beer Updated profiles on the flavor and body of each beer, explaining why beers taste the way they do, as well as their strengths and ideal serving temperatures How to spot the best beers by looking at the bottle, label, and a properly poured beer in its ideal glass The essentials on beer-and-food pairings and the best ways to introduce beer into your cooking repertoire From information on ingredients like hops, malt, and barley to the differences between lagers and ales, this friendly guide gives you all the information you need to select and appreciate your next brew.
Explore Book
Buy On Amazon