How to Check In with Facebook Places
How to Check In with Facebook Places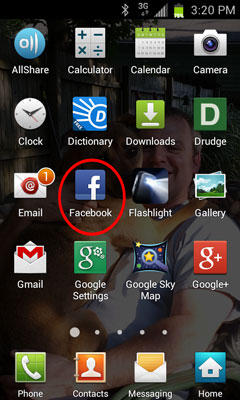 16
Using your smartphone (or any GPS-equipped mobile device, such as an iPad or other tablet computer), and log in to your Facebook account.
Log in the way you normally would.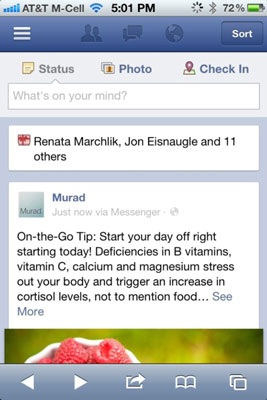 26
Tap the Check In icon in the top-right corner of your screen.
Facebook asks to use your current location.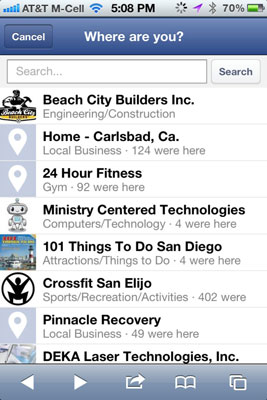 36
Tap OK.
You see a list of places around your current location.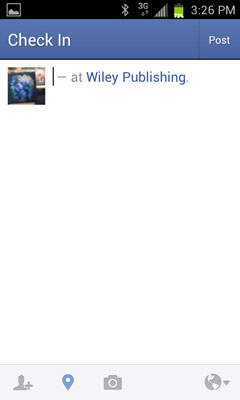 46
Tap the location where you're going to check in.
The name of the location populates as a hyperlink in your status update.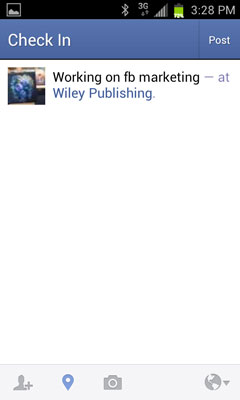 56
Type a personal note.
To personalize your check-in, you can type a note to let your Friends know a little more about where you are and what you're up to.

66
Tap Post.
Before you check in by tapping Post, or if you return to your check-in later, you can tag the people you're currently with. Tagging allows you to identify and reference people in your status updates, photos, and videos. Just as you can tag a Friend in a photo on Facebook, now you can now tag the people who are with you at your location.
If your Friends have set their privacy settings so as not to allow Place tagging, you won't be able to do this. In a way similar to checking in to a Place via Facebook, you can use the location-tagging icon in your status updates to tell people where you've been and where you're going. Location tagging doesn't mean that you've actually checked in to that establishment.