You can play a PowerPoint 2013 presentation on your computer for people to watch on their web browsers. Presenting online is made possible by the Office Presentation Service, a free service for everyone who has Office software and a Microsoft Account, which is also free.
The Office Presentation service creates a temporary web address for you to show your presentation. Before showing it, you send audience members a link to this web address. Note that online presentations are shown in real time.
On the Slide Show tab, click the Present Online button.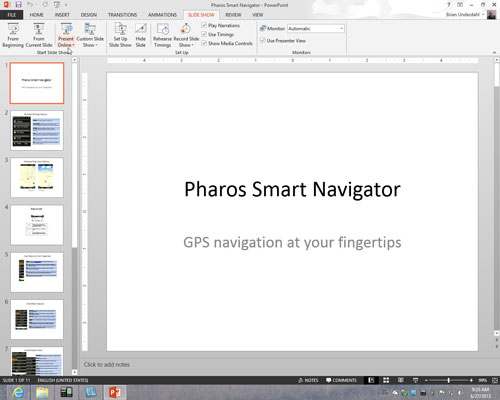 The Present Online dialog box appears. You can also open this dialog box on the File tab by choosing Share→Present Online and clicking the Present Online button.
Click the Connect button.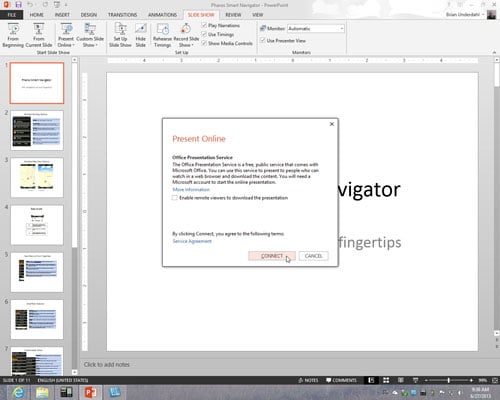 The Office Presentation Service generates a URL link for you to send to the people who will view your presentation.
Send the link to your audience.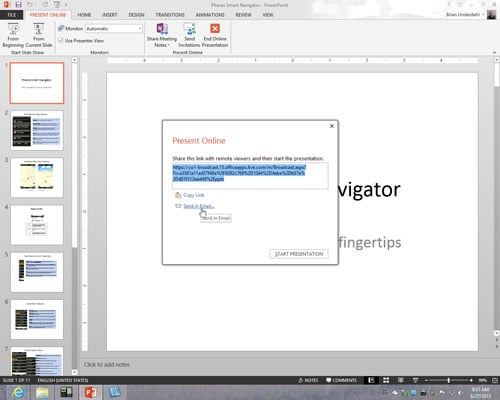 You can send the link with Outlook or another e-mail software.
Copy and send the link by e-mail: Click Copy Link to copy the link to the Clipboard. Then, in your e-mail software, paste the link into invitations you send to audience members.
Send the link with Outlook: Click the Send in Email link. An Outlook message window appears. Address and send the message.
Make sure that audience members have received the e-mail invitation and are ready to watch your presentation.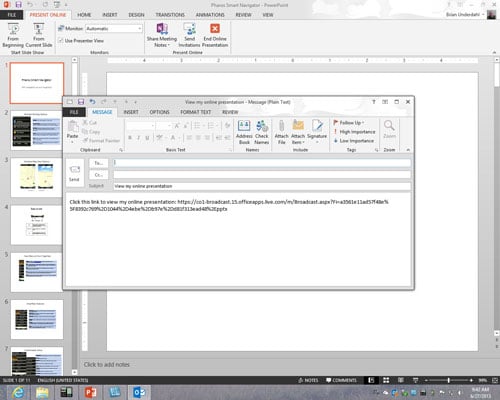 Click the Start Presentation button. Audience members see the presentation in their browsers.
Give the presentation.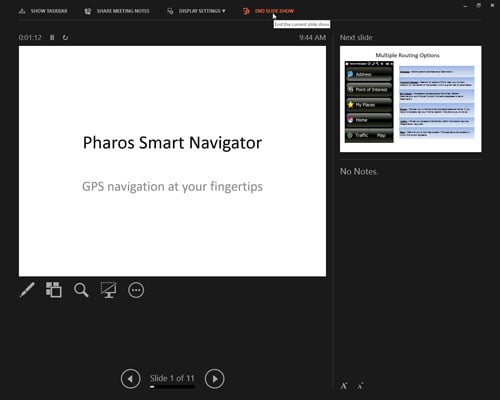 Use the same techniques to advance or retreat from slide to slide as you use in any presentation.
When the presentation ends, you land in the Present Online tab.
On the Present Online tab, click the End Online Presentation button; click End Online Presentation in the confirmation dialog box.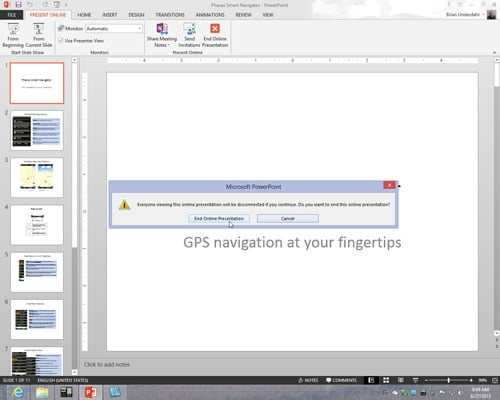 Your audience sees this notice: "The presentation has ended."
About This Article
This article is from the book:
This article can be found in the category: