The Page Break preview feature in Excel 2013 enables you to spot and fix page break problems in an instant, such as when the program wants to split information across different pages that you know should always be on the same page.
Click the Page Break Preview button on the Status bar.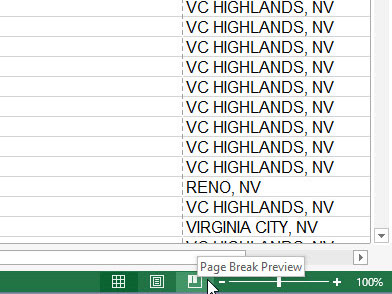 The Page Break Preview button is the third one in the cluster to the left of the Zoom slider. Alternatively, you can click View→Page Break Preview on the Ribbon or press Alt+WI.
This takes you into a Page Break Preview worksheet view that shows your worksheet data at a reduced magnification with the page numbers displayed in large light type and the page breaks shown by heavy lines between the columns and rows of the worksheet.
Position the mouse pointer somewhere on the page break indicator; when the pointer changes to a double-headed arrow, drag the page indicator to the desired column or row and release the mouse button.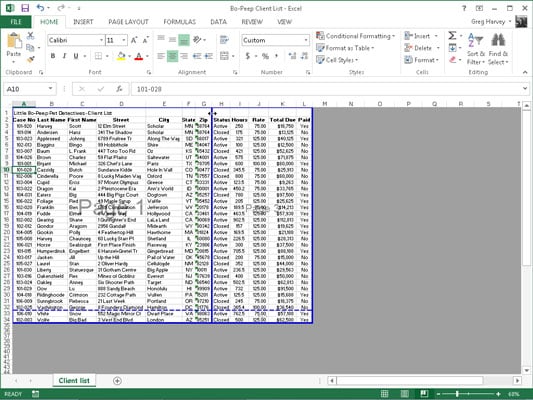 Excel placed the page break at this point between Page 1 and Page 2.
After you finish adjusting the page breaks in Page Break Preview, click the Normal button on the Status bar.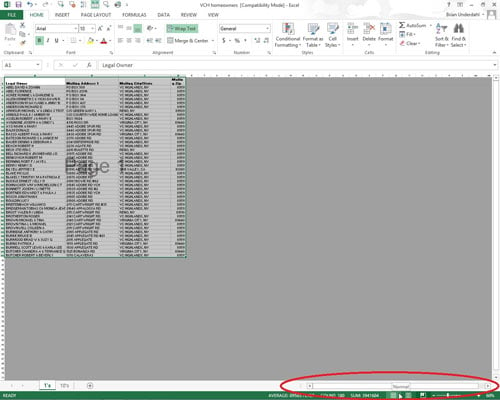 Alternatively, you can click View→Normal on the Ribbon or press Alt+WL to return the worksheet to its regular view of the data.
Once you have completed these steps, continue working in Excel.
About This Article
This article is from the book:
This article can be found in the category: