For the first seven years of Twitter's existence, users dictated how the social network was used to help the world. After it became a popular channel for disseminating critical information — such as during the 2011 Hurricane Irene or 2012 Hurricane Sandy — Twitter decided to invest in building its own tools.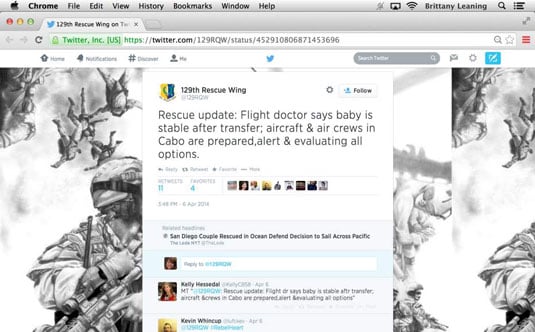 In September 2012, the Twitter team launched "Lifeline" in Japan. This feature was intended to help Japanese users discover vital information during a crisis. To use this feature, Japanese users simply had to search their postal code on Twitter.com, and Twitter would then share critical information for their surroundings.
For example, if there was an earthquake nearby, Twitter would display Tweets sharing updates from those regions to alert them of any crisis. The search results also displayed utility companies to provide information about gas, water, or electricity. Users can also set up notifications to receive Tweets from these accounts.
In September 2013, Twitter launched "Twitter Alerts," which expanded the idea behind Lifeline to any user worldwide. The goal of the feature was similar, helping to spread accurate information from credible organizations during natural disasters and emergencies.
You can automatically sign up for Twitter Alerts from the Federal Emergency Management Agency (FEMA), which the agency sends in keeping with its mission to help with disaster mitigation, preparedness, response, recovery, and education. Take the following steps to receive these alerts:
Navigate to Twitter's FEMA alerts page in your web browser.

Click the blue Activate Alerts from @fema button.

This button currently appears in the bottom left of the screen.

After clicking the Activate button, you'll arrive at a page that either confirms or asks you to enter your country/region and phone number for alerts.

If you select any country other than the United States, Twitter asks you to input your mobile phone carrier.

Once that information is submitted, Twitter requests you to text GO to 40404.

If you already texted GO to this number to activate cellphone alerts, you shouldn't have to repeat this step.

You are now subscribed to alerts from FEMA. The page on your web browser will prompt you to return back to Twitter, if you so desire.
About This Article
This article is from the book:
This article can be found in the category: