The static library starts with a standard C file. To make this library work well with templates, you need to delete the C file, add a C++ file, and add a header file. The following steps describe how to perform this process:
Right-click
main.c

in the Projects tab of the Management window and choose Remove File From Project from the context menu that appears.

Code::Blocks removes the file from the project tree.
Choose File→New→File.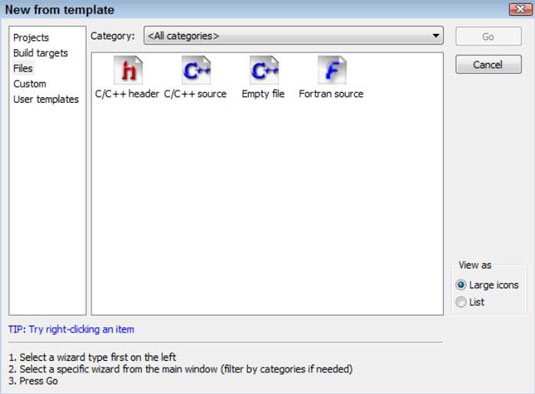 You see the New from Template dialog box shown.
Highlight the C/C++ Header icon and click Go.
You see the Welcome page of the C/C++ Header wizard.
Click Next.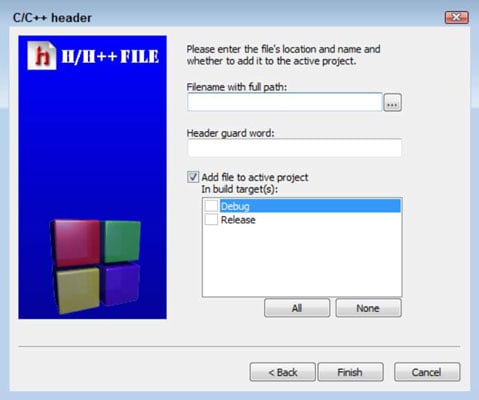 The wizard asks you to provide the header configuration information.
In the Filename with Full Path field, type
MathLibrary.h

, click the ellipses button, and then click Save.

Code::Blocks adds the complete project path to the filename you chose. Notice that Code::Blocks also supplies an entry for the Header Guard Word field. This word ensures that the header isn't added more than once to a project.
Click All, and then click Finish.
The C/C++ Source wizard adds the file to your project. You're ready to begin creating a template library.
About This Article
This article is from the book:
This article can be found in the category: