Do you maintain a blog or some other type of personal website? If so, you can use it to host an Etsy Mini, a wee widget that displays items in your Etsy store. People who visit your site can click an item in the Etsy Mini to view it on Etsy. After you install an Etsy Mini on your site, it updates automatically when you list new items.
To add an Etsy Mini to your site, log in to your Etsy account and follow these steps:
Click the Your Account link along the top of any Etsy page.
The Your Account page opens.
Click the Etsy Mini link on the left side of the page.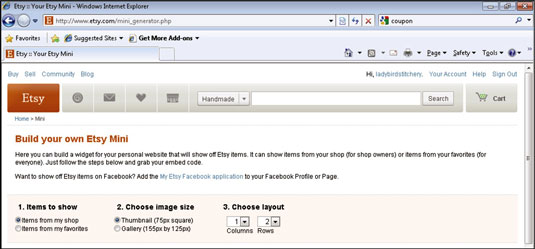 The Build Your Own Etsy Mini page opens.
Click the Items from My Shop option button under Items to Show.
This basically tells the widget where to look for new things to list.
Click the option button for the desired image size — Thumbnail or Gallery — under Choose Image Size.
Consider how much real estate you want your widget to take up on your site.
Under Choose Layout, click the Columns drop-down arrow and select the number of columns you want to display.
Notice that a two-column layout that uses thumbnails is about the same width as a single-column layout with gallery-sized images.
Under Choose Layout, click the Rows drop-down arrow and choose the number of rows you want to display.
Etsy displays a preview of the Etsy Mini.
Select the code in the Copy This Code for the JavaScript Version field and copy it.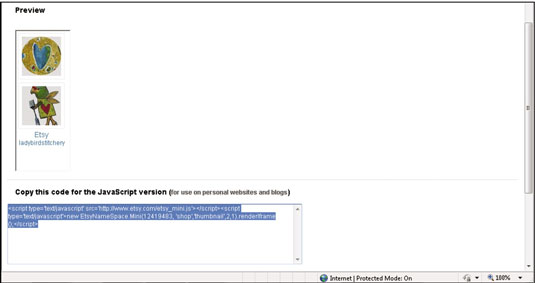 How to access your web page's code and where to paste the Javascript code depends on what kind of site you maintain (a blog or some other type of website). For help, troll the help files that your site host provided.
Paste the code that you copied into your own website's code.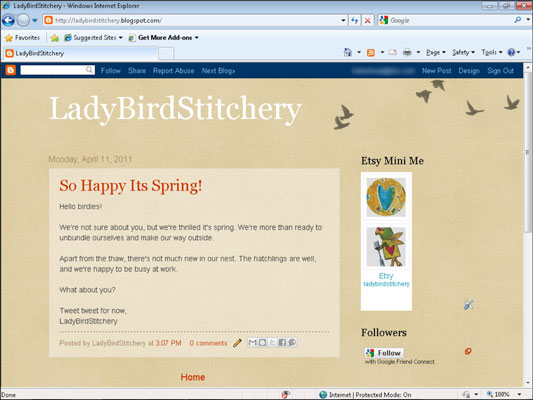 Your web page updates to include the Etsy Mini.
About This Article
This article can be found in the category: