Atoms are the basic building blocks of everything in the universe, whether natural or manmade. They're so tiny that you'd find millions of them in a single speck of dust. Electric current, sometimes known as electricity, is the movement in the same direction of microscopically small, electrically charged particles called electrons.
Every atom contains the following types of subatomic particles:
Protons carry a positive electric charge and exist inside the nucleus, or center, of the atom.

Neutrons have no electric charge, and exist along with protons inside the nucleus.

Electrons carry a negative electric charge and are located outside the nucleus in an electron cloud. Don't worry about exactly where the electrons of a particular atom are located. Just know that electrons whiz around outside the nucleus, and that some are closer to the nucleus than others.
The specific combination of protons, electrons, and neutrons in an atom defines the type of atom, and substances made up of just one type of atom are known as elements. (You may remember wrestling with the Periodic Table of the Elements way back in Chemistry class.) Here is a simplistic representation of a helium atom and one of a copper atom.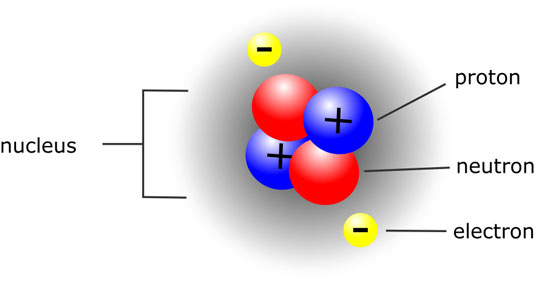 This helium atom consists of 2 protons and 2 neutrons in the nucleus with 2 electrons surrounding the nucleus.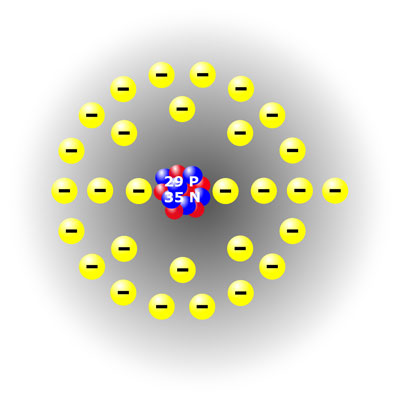 A copper atom consists of 29 protons, 35 neutrons, and 29 electrons.
About This Article
This article is from the book:
This article can be found in the category: