Your iPhone makes it easy to send e-mail messages. To start a new e-mail, you simply tap Mail on the iPhone's Home screen.
Tap the new message button (labeled in this figure) in the lower-right corner of the screen.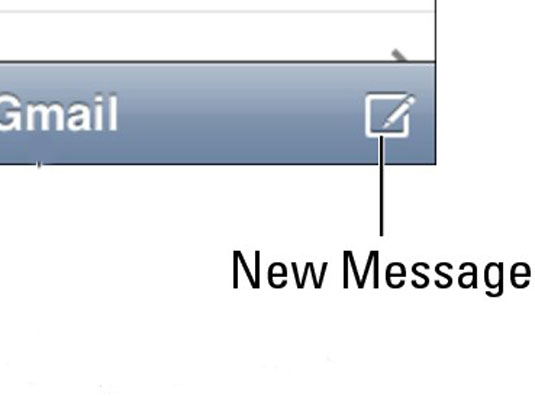 A screen like the one shown in the figure appears next.
Type the names or e-mail addresses of the recipients in the To: field.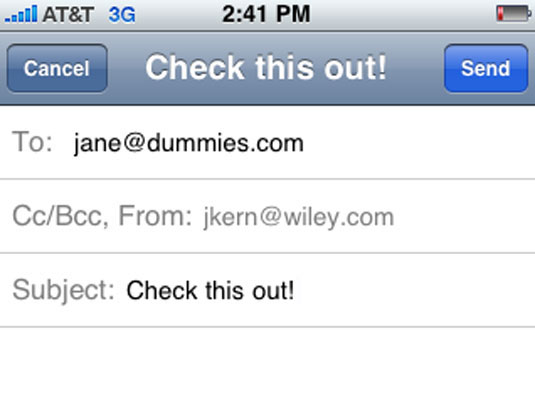 You can also tap the + button to the right of To: to choose a contact or contacts from your iPhone's address book.
(Optional) Tap the field labeled Cc/Bcc/From:.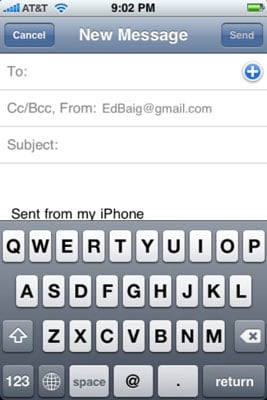 Doing so breaks them out into separate Cc:, Bcc:, and From: fields. The Cc/Bcc: label stands for carbon copy/blind carbon copy. If you haven't used Bcc: before, it enables you to include a recipient on the message while hiding this fact from other recipients. Tap the respective Cc: or Bcc: field to type in names. Or tap the + that appears in those fields to add a contact. If you tap From instead, you can choose to send the message from any of your e-mail accounts on the fly, assuming, of course, you have more than one account.
If you start typing an e-mail address, e-mail addresses that match what you've typed appear in a list below the To or CC field. If the correct one is in the list, tap it to use it.
Type a subject in the Subject field.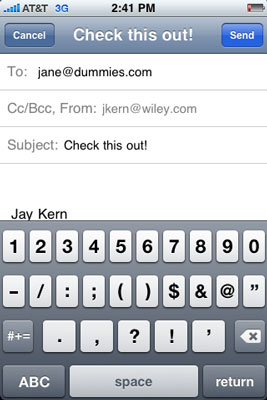 The subject is optional but it's considered poor form to send an e-mail message without one.
Type your message in the message area.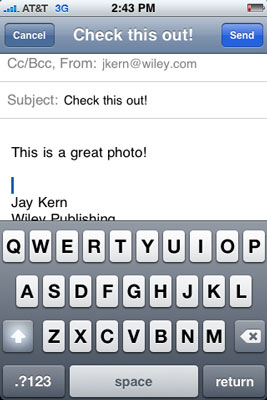 The message area is immediately below the Subject field.
Tap the Send button in the top-right corner of the screen.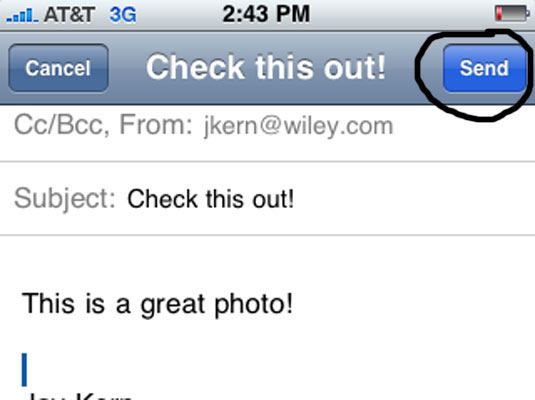 Your message will wing its way to its recipients almost immediately. If you are not in range of a Wi-Fi network or the AT&T EDGE or 3G data network when you tap Send, the message is sent the next time you are in range of either network.
About This Article
This article can be found in the category: