The Start screen's SkyDrive app works quite well with SkyDrive, letting you shuttle files between your PC and the cloud. But in Windows 8.1, the Start screen's SkyDrive app also works as a file manager for your own computer's files and folders. That makes it handy when you want to copy files to or from a flash drive without leaving the Start screen, for example, a handy option for touchscreen tablets.
When you want to manage files — either on your PC or on SkyDrive — within the confines of the Start screen, follow these steps:
From the Start screen, open the SkyDrive app.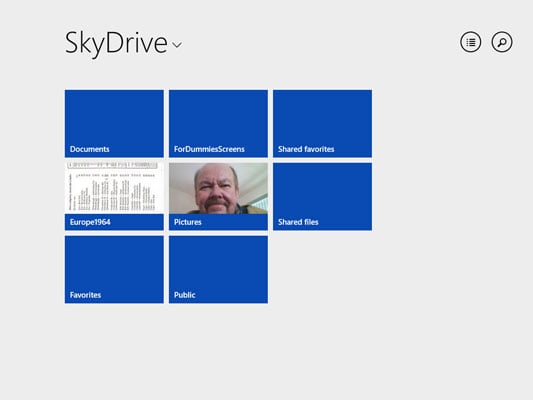 When the SkyDrive app first appears on the screen, it shows your files tucked away on SkyDrive.
Choose whether you want to manage files on your PC or on SkyDrive.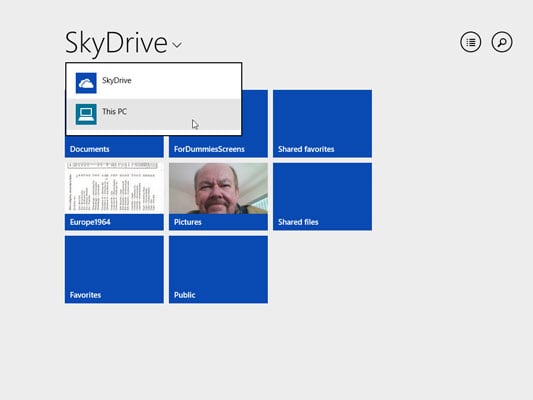 See the word SkyDrive atop the figure? That means you're currently seeing SkyDrive files. To see files on your own PC, click the downward-pointing arrow next to the word SkyDrive.
Click a folder to see inside it; click a file to open it.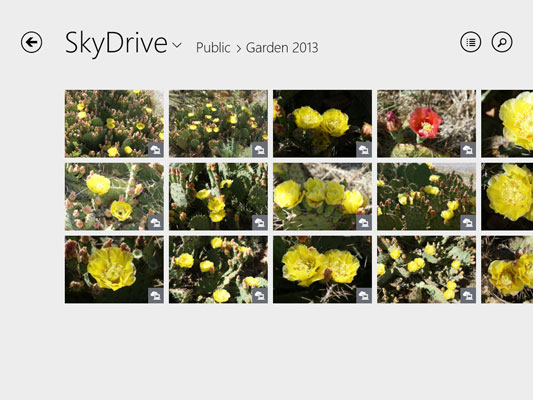 To leave a folder, click the left-pointing arrow in the screen's top-left corner.
Select files or folders by right-clicking them and then choose an action from the menu bar below.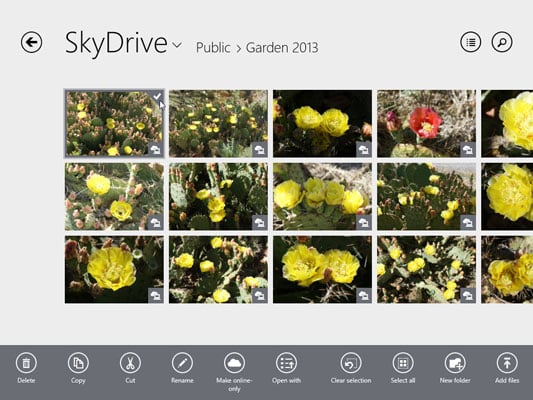 After you right-click your first file or folder, the SkyDrive menu bar appears along the program's bottom edge. The menu bar's icons show the tasks you can perform with your selected files or folders.
For example, labeled icons along the menu bar let you delete, copy, cut, and rename files and folders; create a new folder; select everything in view; or change your view from thumbnails to filenames.
By copying files, switching your view (between the SkyDrive and This PC views), and then pasting files in their new locations, you can transfer files without leaving the Start screen — a boon for tablet owners.
If you're on a desktop PC, you'll probably find the desktop's File Manager program to be an easier way of managing your files.
About This Article
This article is from the book:
This article can be found in the category: