Mac Snow Leopard makes it easy for you to create and edit your text files, such as word-processing files. Text files let you create and format documents that include text and photos and even embed music and video files for Web pages you build.
Virtually every computer ever built can read and write in standard text, so text files are often used for information files on the Internet, such as FAQs (Frequently Asked Questions); for README files and updates; and for swapping data between programs through, for example, comma- and tab-delimited database files.
Here's the quick skinny on opening, editing, and saving an existing text file:
Navigate to your Applications folder and double-click TextEdit.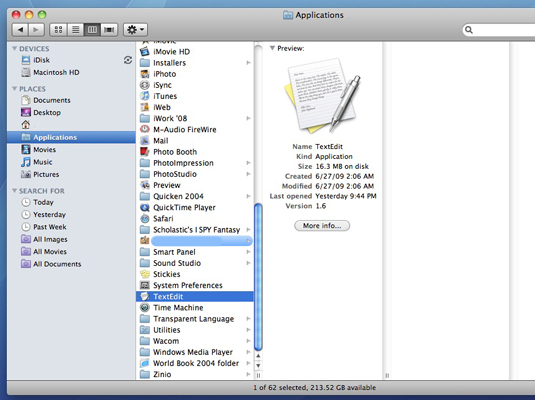 Your TextEdit window opens.
Press cmd+O.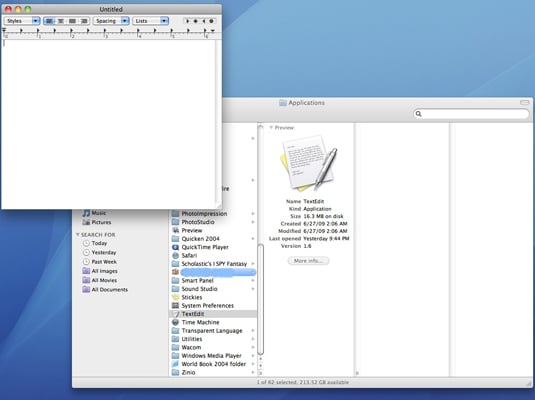 The Open dialog appears.
Navigate to the desired text file and double-click the filename to load it.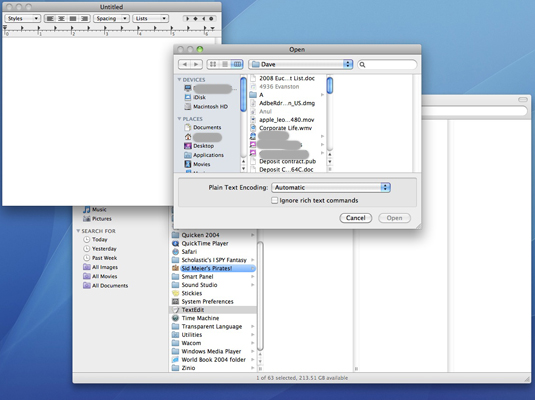 You can also open an existing text file by dragging its icon from the Finder window to the TextEdit icon.
Click the insertion cursor anywhere in the file and begin typing.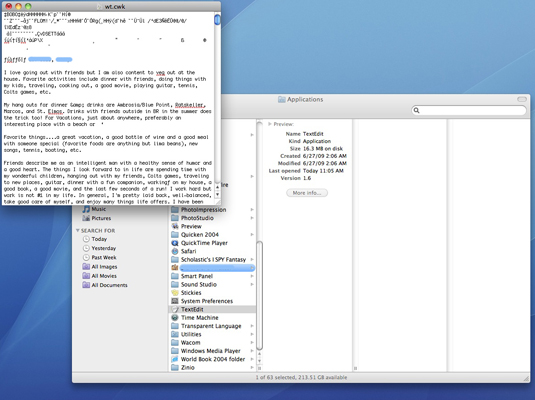 To edit existing text, drag the insertion cursor across the characters to highlight them and type the replacement text. TextEdit automatically replaces the existing characters with those that you type. To simply delete text, highlight the characters and press Delete.
Press Command+S.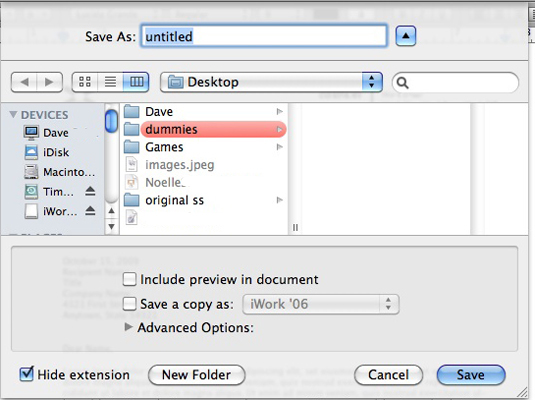 This saves your changes. Alternatively, you can save a new version by choosing File→Save As and typing a new, unique filename.
About This Article
This article can be found in the category: