Webcams are small video cameras you can use to transmit your picture to somebody in an online conversation or meeting. They are relatively inexpensive, and most laptops now come with webcams embedded in their lids. You can use a webcam with apps like Skype to make calls over the Internet, or other apps to have face-to-face live meetings.
Each computer manufacturer includes a software program to use with your built-in webcam or you can find another online, such as CyberLink YouCam. Some software even allows you to record, edit, and post video to video sharing sites such as YouTube.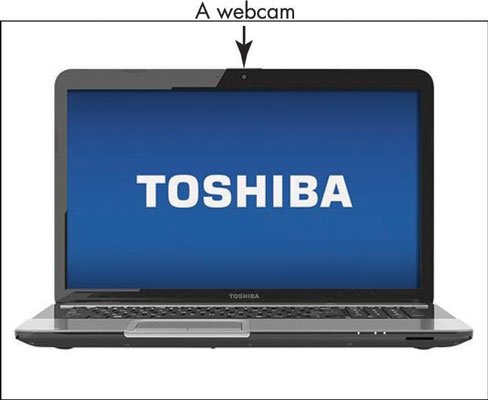 When you use instant messaging software or join an online meeting, your webcam is likely to begin displaying video automatically. Use the tools in that program to control your webcam.
A webcam can be a great way to communicate with friends and family, but it can quickly become risky when you use it for conversations with strangers.
Giving your image away, especially one that may show your emotional reactions to a stranger's statements in real-time, simply reveals too much information that can put you at risk.

If you use a webcam to meet with someone you don't know online, they may expose you to behavior you'd rather not see.

Note that webcams can also be high-jacked and turned on remotely. This allows predators to view and listen to individuals without their knowledge. When you aren't using your webcam, consider turning it off — or disconnecting it, if it isn't a built-in model.
Teens in particular struggle to use good judgment when using webcams. If you have grandchildren or other children in your care, realize that normal inhibitions seem to fall away when they aren't physically present with the person they're speaking to — and many expose themselves, figuratively and literally. In addition to having a conversation about appropriate webcam use with children and teens, it may be wise to limit access to webcams.
About This Article
This article can be found in the category: