Even though both launching and maintaining a successful Airbnb listing takes planning and effort, as a host, doing some simple things can help you earn more, stress less, or both. Here are ten helpful tips for happy hosting.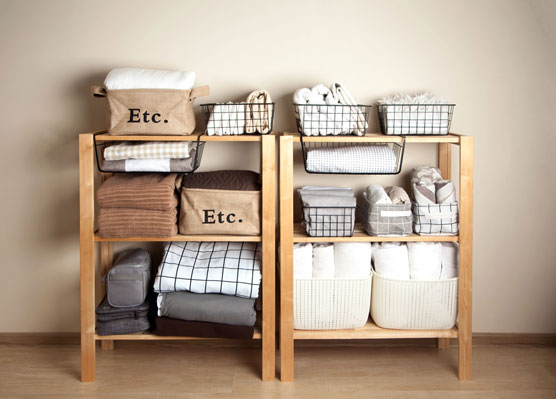 ©Kostikova/Shutterstock.com
Research your market before hosting
Smart hosts research their market before hosting to know exactly what to expect in their market. Some would-be hosts choose not to become Airbnb hosts after finding out that a traditional rental of their unit would perform better.
Become a guest first
The best hosts know what it's like to be guests first. So, before you jump into hosting with both feet, book your stays on Airbnb for your next trips. Experience the entire process from start to finish as a guest — from searching on the platform and booking to checking in and checking out. Note all the moments you felt confused, irritated, relaxed, or elated. These moments can point to both things to replicate or avoid in your practice as a host. Even better, enjoy a few "staycations" by booking reservations at existing local listings in your city.
Invite but never impose
Guests traveling from different places come stay at your listing for different reasons. Some come to relax. Some want to meet and hang out with strangers. Some want quiet time. Never assume you know the preference of any guests unless they tell you explicitly.

For example, if you're hosting a dinner party with friends and family and want to extend an invitation to your guests, make sure they know it's an open invitation with zero expectations. Come if they want. If not, no biggie. The more you host, the more you'll develop intuition for how and whether to extend invitations with each specific guest.
Offer more than promised
Promise the stars and deliver the moon? Disappointment. Successful hosts who wow their guests consistently know to properly manage expectations with their listing profile and their communications with potential guests. This means having great but honest photos and descriptions and then offering little but unexpected extras for the guests. Offering killer home-baked cookies? A bottle of wine from a local vineyard? Fresh roasted coffee beans from a local roastery? Let your guests discover them as surprises when they arrive.
Touch base with your guests regularly
For every guest who reached out to you directly with a question or complaint, there probably were a few more with the same question or complaint who didn't reach out to you. Some people are shy. Some don't want to feel bothersome.

Send a short and inviting message to your guests like, "Good morning! Just wanted to see if you had any questions or requests. Call/text me anytime. Here for you," the day after check-in and at least once every three days. Doing so lets the guests know it's more than okay to reach out to you if they need something.
Use tiny helpful labels
Checking into a stranger's home after a long day of travel, many guests will want to settle in and relax before the next day's adventures. But that can be tough if they don't even know which switch works for which light or if they have to open all the cabinets just to find the extra trash bags.

One simple way to show your guests you're thinking of them is to place small but conspicuous labels next to switches, cabinets, drawers, or doors in the house. Keep these small and visible only up close so they don't show up on normal photos. Use a color scheme and a font that fits your overall decor, and they will look as intentional as they are useful.
Always have extra supply
Not having an extra supply of essentials like toilet paper, paper towels, soap, and all linens will ruin an otherwise great Airbnb experience for your guests. No one will enjoy having to make a trip out to the local store to get toilet paper because the host provided only a starter roll.

Being penny-wise and pound foolish may save you a few bucks in the short run, but unhappy guests will leave you scathing reviews that cost you bookings in the long run. Keep the extra supply out of sight to encourage more frugal use of supplies and provide it to guests happily when asked.
Use action shots in your photos
Showing guests what they could be doing in your listing is much better than telling. Yes, well-composed photos help, but putting people in some of the photos enjoying the space or showing the action will make for a more compelling pitch and result in more bookings.

Have a hot tub in the backyard overlooking a picturesque sunset? Put a couple of friends in there and silhouette them against that sunset. Have a firepit in the back ideal for making marshmallow s'more sandwiches? Show the marshmallows roasting on the open fire. Have a billiards table for guests to enjoy?

Don't show an empty table but take a photo with the blurry moving cue ball just about to collide with another ball.
Disclose and highlight potential negatives up front
Getting long-term success for your listing is as much about avoiding the wrong kind of guests as it is attracting as many guests as possible. Have an extra friendly cat that likes to greet guests? Talk about Waffles and his nosy manners in the descriptions and add a photo. Yes, doing so will turn off many guests who don't want to share their stay with a cat, however friendly. But it also will make your listing more appealing to guests who love cats.

Honest disclosure enables you to both attract the right guests who would appreciate the listing as it is and discourage those who wouldn't enjoy it from booking in the first place.
Measure return on time
Could earning more from your listing ever hurt? Yes, if it means having to put in a disproportionate amount of extra work. Would you rather earn $1,000 a month from two guest stays or $1,200 from 15 guest stays? Many will choose the more relaxed two guest stay with far less turnover work.

As you host, instead of only seeking ways to squeeze every dollar out of your listing, look instead on how you can free up your time by using automation tools to simplify pricing and communications or using smart locks to eliminate time-consuming in-person check-ins. Sometimes, profit per hour of input is more important than total profits.
About This Article
This article is from the book:
This article can be found in the category: