Knowing how to fix a leaky stem faucet saves money, and the process is easy. A leaky stem faucet usually means that the packing is worn out or needs tightening. The packing (which looks like string) keeps water from leaking out around the stem. These faucets have no aerators and are found mostly in laundry rooms and outdoor sinks.
Gather your tools: A pair of pliers or a wrench, a screwdriver, replacement packing.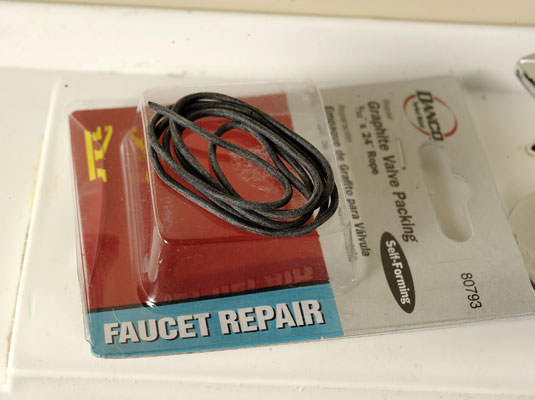 Tip: If you're not sure which packing to buy, take your old packing with you to the store. Someone there can help you find the right replacement packing.
Turn the packing nut clockwise to tighten it a little at a time.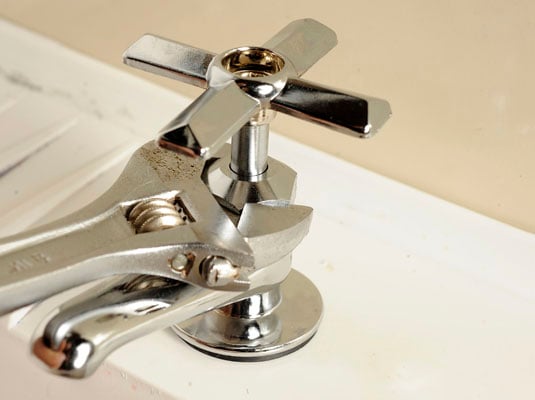 If the leak stops, you're done, but if you've tightened it and it still leaks, then continue to Step 3.
Turn off the water at the valve under the sink, and turn on the faucet at the sink until the water stops running.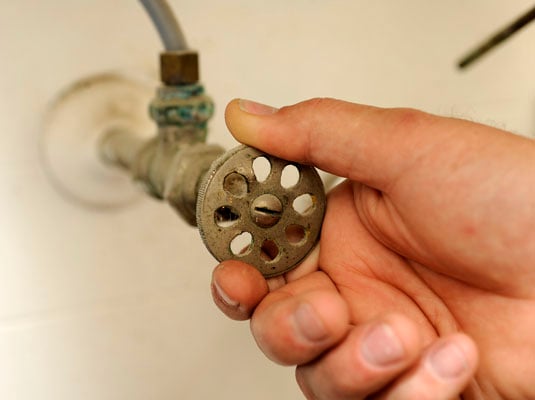 Drain all the water from the faucet to prevent a big mess.
Unscrew the handle and remove it.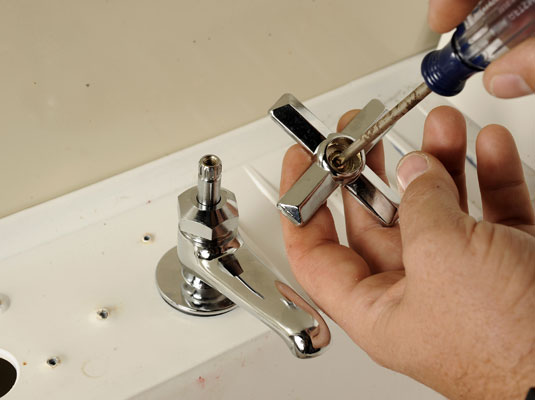 The screw might be hidden under a cap that snaps in or is threaded.
Remove the packing nut.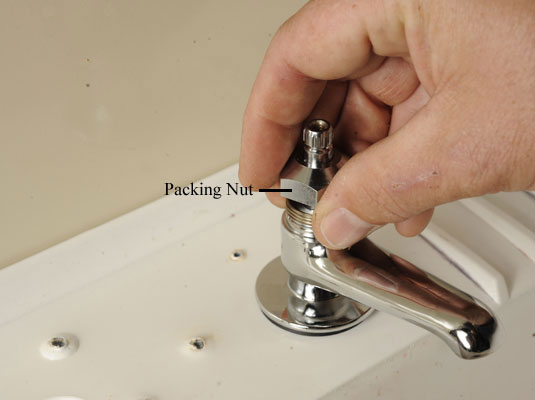 Turn the packing nut counterclockwise until it's loose. Take it all the way off.
Unwind the old packing from within the faucet.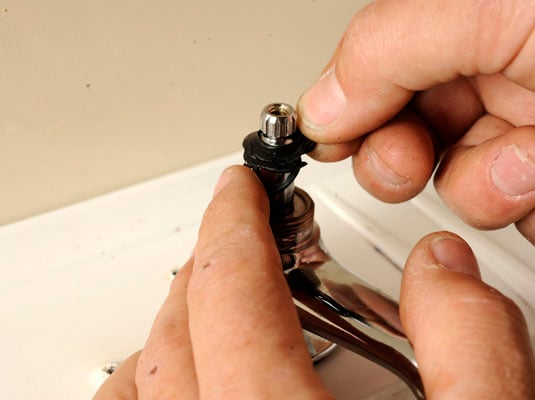 Pay attention to the way the packing was originally positioned.
Wind the new packing on the stem.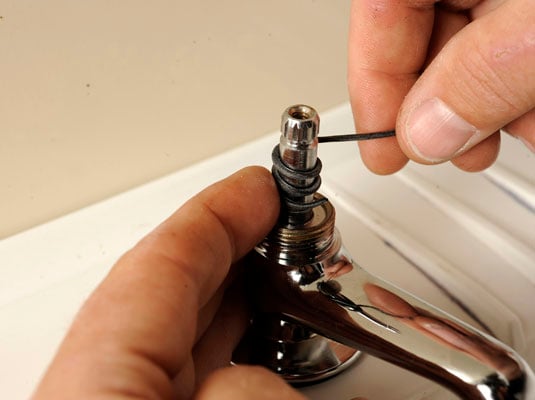 Remember to leave enough room to get the nut on.
Turn on the water at the valve under the sink, and reinstall the handle.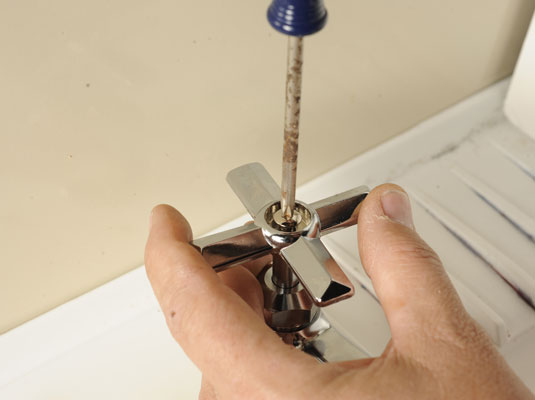 Tighten the packing nut.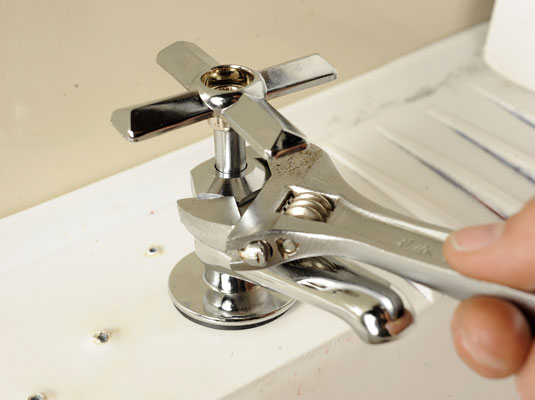 Tighten the nut enough to stop the water leak but not so much that the handle won't turn.
About This Article
This article can be found in the category: