So you have a basic chicken coop set-up and an adorable chicken flock. What more could you want? How about making things a little fancier? Here are some creative ways to get a little fancier when raising chickens.
Customize egg cartons.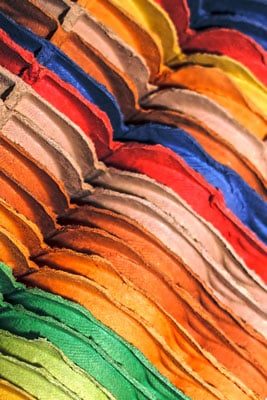 Store your eggs in pulp egg cartons that come in different colors. Try lime green, pink, blue, and brown. These cartons are so pretty they're begging to be given as gifts to family, friends, and neighbors. Pulp egg cartons are made from 100% recycled materials. my Pet Chicken is one website source for these colorful egg cartons.
To go along with a bright egg carton, consider customizing egg carton labels. You can create custom egg carton labels that have a photo of your favorite hen, graphic design, and unique descriptions such as "Organic free-range" and "Produced by happy hens." Tie a pretty ribbon around the center of your egg carton, and it's a perfect hostess gift.
Collect eggs in a specialized basket.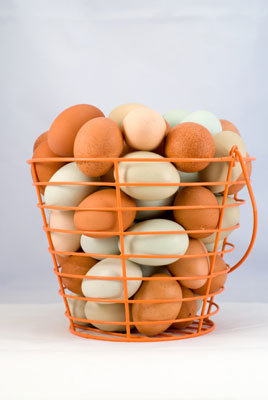 You can purchase a custom egg collecting bucket about the size of a golf ball basket that you'd use at the driving range. Lined in heavy-duty plastic to protect eggs from breaking and cracking, it easily holds around two dozen eggs. Everyone will fight over who gets to collect the daily eggs in a custom basket like this. Look for custom egg collecting buckets on the Internet.
Measure your eggs with an egg scale.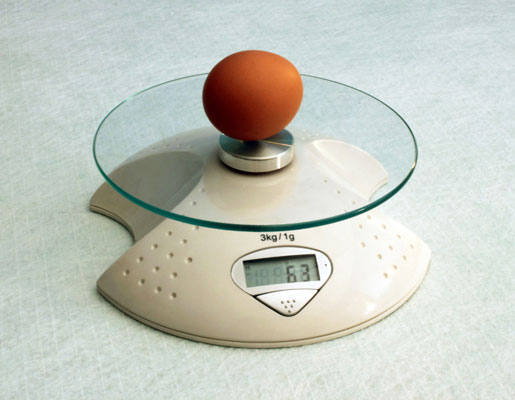 Egg scales, modern or vintage are for sale on the Internet. Egg scales usually measure individual eggs as average weight per egg in ounces and grams. Follow the egg-size transition of your flock as they mature. Which of your hens continually lays the largest egg, or the double yolkers?
Learning to grade eggs by size is fun and easy. The United States Department of Agriculture sets standards for eggs in six sizes from peewee (average weight of 1.25 ounces or 35 grams), the smallest, to jumbo (average weight of 2.5 ounces or 70 grams), the largest.
Go digital with a chicken cam.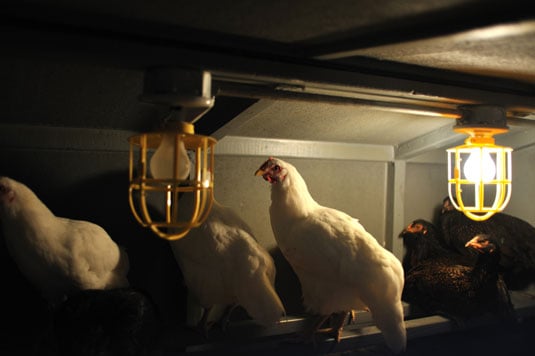 You can install a chicken cam in your coop for fun, and stream the video to your computer. Check on your chickens when you're on vacation and someone is taking care of them for you, or whenever you want to see what's happening with your flock in your coop.
Daytime/nighttime video cameras can be installed outside of your coop to monitor any predators that are lurking around your chicken coop at night, too.
Play it safe with an automatic coop door opener.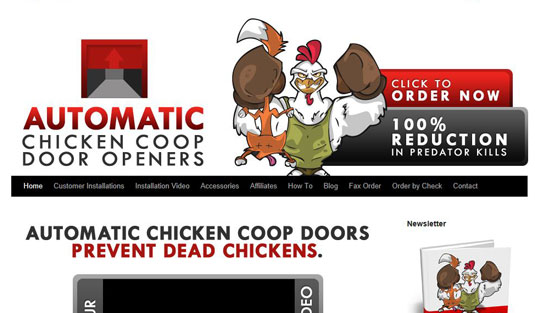 It's critical to get your chickens in your chicken coop before night falls, and with their chicken coop door securely closed. Chickens are gallinaceous, which means they're heavy, ground-related birds that remain near their home and come back each night to roost. Chickens innately return to their coop each night to sleep. Closing their coop door for the night is essential to their safety.
You can program your chicken coop door to close at a certain time each night, and to open at a certain time each morning to ensure your chickens are tucked in safely. These automatic doors can even be solar-powered or photosensitive.
There are several Internet websites that sell automatic door openers, here are two to look at: Chicken Doors and Automatic Chicken Coop Door.
Provide water automatically.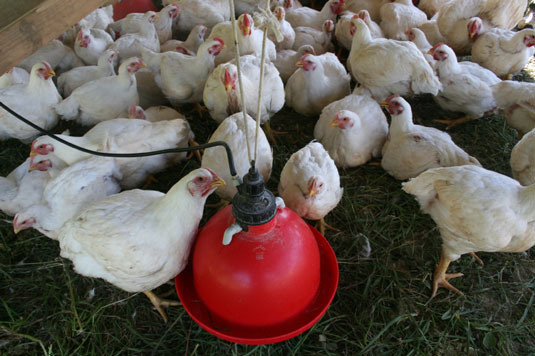 Automatic waterers save you time on filling your waterers day in and day out. You still, however, have to check your automatic waterers every day because they can become clogged. Make sure automatic waterers are cleaned daily, because bedding and dirt can get into them. Automatic waterers need to be piped to a household or property water system.
Install a small door within a door.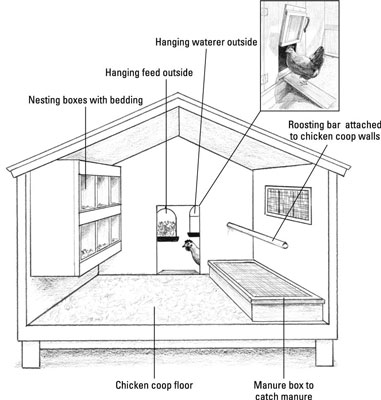 It is helpful to have some flexibility managing your chickens within your coop. When building or creating your chicken coop, don't forget to include a human-size door for ease of egg collecting and cleaning your coop. That goes for the front of your chicken coop, and the outside back door that's seamless into a secure outside pen.
If you integrate a smaller door within the back door for your chickens, it provides more flexibility in cool days and more extreme weather. Your chickens can slip out to their outside pen in inclement weather, and not have the entire chicken coop open to the weather. This little door is a very helpful tool, but is often entirely overlooked.
Add a green roof.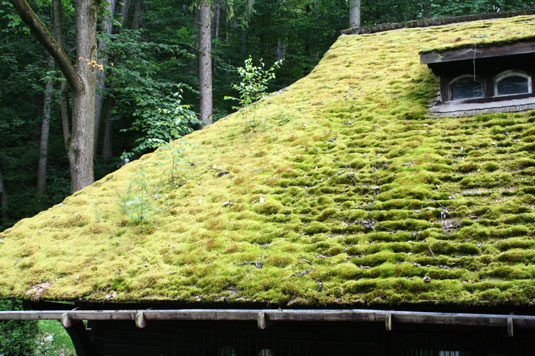 Try growing plants on your chicken coop roof. First, make sure your chicken coop roof slopes away from your outside pen, so when it rains, your outside pen isn't a muddy, smelly mess. If you have a large enough chicken coop, install a gutter and rain barrel for rainwater collection.
A planted green roof can be beautiful, providing insulation for warmth in the winter, and a cooling effect in the summer.
Jazz up the chicken coop.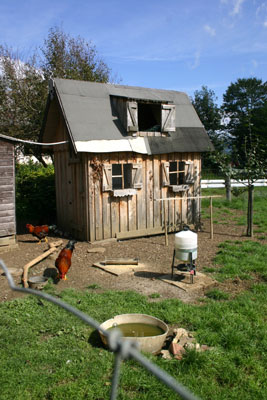 When you have your chicken coop in place, you must not forget décor details. It doesn't matter what kind of chicken coop you build or create; it's always fun to add details. Chicken coops are usually small, charming structures that lend themselves to fanciful decorative touches in any style you prefer.
Show personality with rare chicken breeds.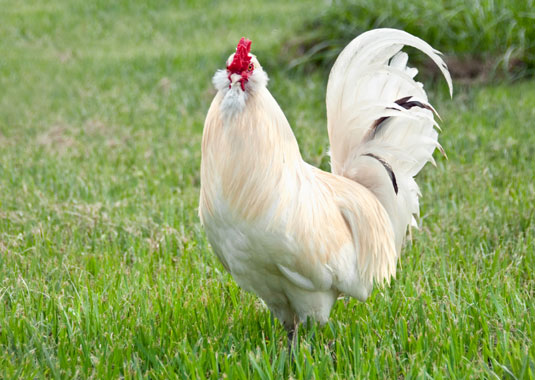 Nearly 400 poultry breeds are recognized by the American Poultry Association. At some point, you may be interested in raising some of the rare, fancy chicken breeds that are slowly becoming more available today.
About This Article
This article is from the book:
This article can be found in the category: