Imagine . . . no sugar but sweet and yummy. This jam is perfect for Paleo bread, cakes, or as an ice cream topping. And, it's super simple to make.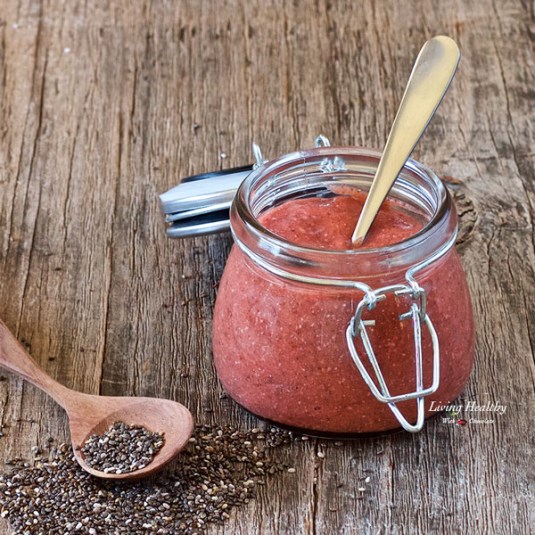 Credit: ©Photo courtesy of Adriana Harlan
Preparation time: 15 minutes
Yield: 1 1/4 cup
1 cup strawberries, fresh or frozen (thawed)
1/2 cup mango, fresh or frozen (thawed)
2 large Medjool dates, pitted
1-1/2 tablespoons chia seeds
2 tablespoons water
Mix together the chia seeds and water and let it soak for 15 minutes.

Add the dates to your food processor or blender and pulse until creamy.

Add the strawberries, mango, and chia seed mixture to the blender with the dates; pulse to combine all ingredients until smooth.

To measure the strawberries and the mango, chop the fruit into large chunks then fill the measuring cup.

Store in a glass jar in the fridge for up to 2 weeks.
You can use either the fresh fruit or frozen. This recipe uses frozen strawberries and mango, and they were thawed before using.
About This Article
This article is from the book:
This article can be found in the category: