This smooth, sweet, creamy Paleo pudding recipe is just what you need to satisfy that sweet tooth. And it is gluten-free as well as grain-free and dairy-free. This is the perfect summertime dessert or healthful anytime snack.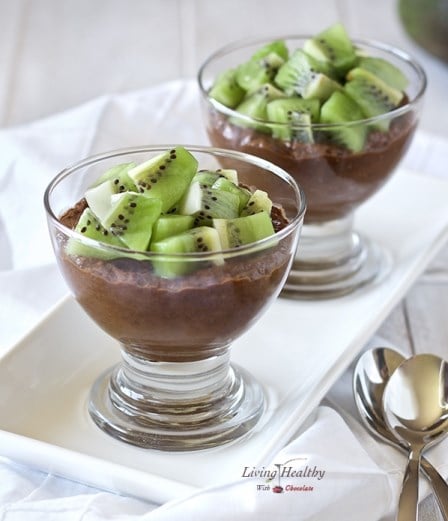 Credit: ©Photo courtesy of Adriana Harlan
Preparation time: 15 minutes
Yield: 4 servings
1 ripe avocado (such as a Hass avocado)
1/4 cup raw cacao powder
1 teaspoon vanilla extract
1/4 teaspoon ground cinnamon
2 tablespoons chia seeds
3/4 cup water
Pinch of salt
Sweetener of choice to taste (such as 1/3 cup coconut sugar and 1 tablespoon raw honey)
Fruit of choice for garnish
Blend the avocado, cacao powder, vanilla, cinnamon, chia seeds, water, and salt in a blender or food processor until everything is combined and smooth.

Garnish with fruit of choice. Serve immediately or refrigerate pudding until chilled, about 30 minutes.
About This Article
This article is from the book:
This article can be found in the category: