If you're new to Medicare (or soon will be), here's information on three crucial Medicare topics: a useful list of dos and don'ts to keep in mind before you embark on the program; a quick run-through of the best times to enroll, depending on your specific circumstances; and a mini-directory of organizations that can help you with Medicare issues.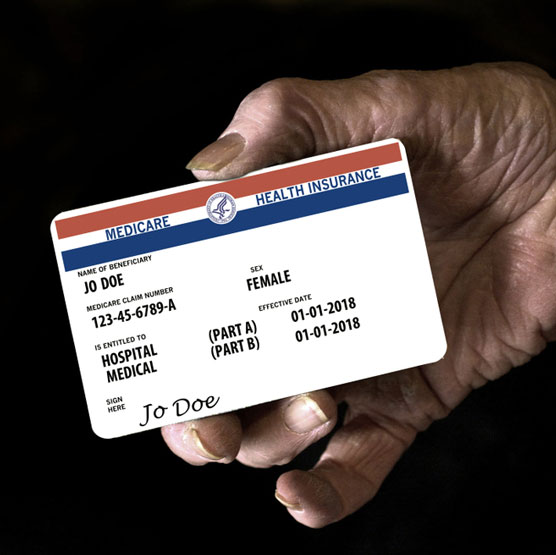 ©robertindiana/Shutterstock.com
A few key Medicare dos and don'ts
Medicare is a key program for millions of older and disabled Americans, but many don't really understand how Medicare works because they lack accurate information.
Medicare is a complex program, but the following key elements are things you need to know right from the start:
Do give yourself time to bone up about Medicare. It's a system with many choices and deadlines. Being informed is the best way to side-step pitfalls and avoid mistakes that cost.
Don't expect to be notified when it's time to sign up. Unless you're already receiving Social Security retirement or disability benefits, you must apply for Medicare — but you won't get any official notice on when or how to.
Do enroll when you're supposed to. To avoid permanent late penalties, and maybe a delay in coverage, you need to know your personal deadline for enrolling in It's either during your initial enrollment period around age 65 or during a special enrollment period if you continue to have health insurance after age 65 from an employer for whom you or your spouse is still working.
Don't despair if you haven't "worked long enough" to qualify. You may qualify for Medicare Part A (hospital insurance), without paying premiums for it, on your current or former spouse's work Or you may be able to buy into Part A by paying premiums. But you can get Part B benefits (coverage for doctors' services, outpatient care, and medical equipment) and Part D (prescription drug coverage) regardless of how long you worked (or even if you never have), just by paying the required premiums — provided that you're a U.S. citizen or a legal permanent resident (green-card holder) who's lived in the United States for at least five years before applying.
Do remember that Medicare isn't free. You pay premiums for coverage and co-payments for most services unless you qualify for a low-income program or have extra insurance from another source.
Don't assume that Medicare covers everything. It covers a wide range of medical services (including expensive ones like organ transplants), prescription drugs, and medical equipment. But there are gaps, such as coverage for routine vision, hearing, and dental care. And Medicare doesn't cover the non-medical costs of long-term care in nursing homes and assisted-living.
Don't expect Medicare to cover your dependents. Nobody can get Medicare under age 65, except those who qualify through disability. Medicare has no family coverage.
Do get help if you need it. You may qualify for low-income programs that cover your premiums or provide low-cost prescription drug coverage. Whatever your income, you can also get free personal help — in English or another language — to sort through your options in Medicare and choose the one that best suits your needs.
Special enrollment period (SEP): You qualify for this SEP if you're beyond 65, you have group health insurance from an employer for whom you or your spouse actively works, and the employer has 20 or more employees. If you meet these conditions, you can delay Medicare enrollment after turning 65.The SEP lasts throughout the time you have this coverage and extends for eight months after it ends or the employment ends, whichever comes first. For example, if you stop work at the end of February, you can enroll in Medicare without risking late penalties until your SEP ends on October 31 — but to avoid a gap in coverage, you'd probably want to enroll in February so that your Medicare benefits begin March 1. (But if you work for a small employer — fewer than 20 employees — it may require you to sign up for Medicare at 65 as a condition for continuing to receive its health insurance. Contact the employer to find for information about this.)
Automatic enrollment: If you start receiving retirement benefits from Social Security or the Railroad Retirement Board, you'll be enrolled automatically in Medicare Parts A and Bat age 65 or later instead of having to apply. You can decline Part B enrollment if you want to delay it because you qualify for an SEP, as described in the preceding
General enrollment period (GEP): This GEP allows you to sign up for Medicare if you failed to do so during your I EP or SEP. It lasts for three months each year, from January 1 to March If you sign up during a GEP, your Medicare coverage doesn't begin until the following July 1. You may also be hit with late penalties that are added to your Part B premiums for all future years.
Medicare offers other enrollment periods that allow you to change your coverage in certain circumstances. Also, some people — for example, those who are younger than 65 or who aren't American citizens — usually have to meet different rules and/or time frames.
Key sources of help for Medicare
Understanding the key ins and outs of Medicare can be tough, but don't worry; sources of Medicare help are only a call or click away. For helpful information on Medicare issues, these key resources are good bets:
Medicare: For info and personal help on coverage issues, call Medicare's help line at 800-633-4227 (TTY 877-486-2048).
Social Security: For info and personal help on signing up for Medicare or applying for Ext ra Help benefits in the Part D drug program, call 800-772-1213 (TTY 800-325-0778).
State Health Insurance Assistance Program (SHIP): For the phone number of your SHIP, which provides free personal help with Medicare and Medicaid issues, go to shiptacenter.org or call the Eldercare Locator at 800-677- 1116.
Advocacy groups: For expert information and (in some cases) free help on Medicare issues, go to
Medicare premiums, deductibles, and co-payments
What Medicare pays toward your medical care is coverage. What you contribute out of your own pocket can be several kinds of expenses: premiums, deductibles, and co-payments. If you've had U.S.-style health insurance before, you know exactly what these terms mean. If not, here's a quick primer:
Premium: A premium is an amount you pay each month to receive coverage. In other words, it's your entrance ticket to the program.
Deductible: A deductible is an amount you pay before coverage kicks in. You can think of it as a kind of down payment before getting the goods.
Co-payment: This amount is what you pay as your share of the cost of each service you receive. Strictly speaking, co-pays are fixed dollar amounts (such as $20), whereas coinsurance is the correct term when your share is a percentage of the cost (such as 20 percent).
If you had insurance in the past, you probably paid a single premium for all your health care and a single deductible for the whole year (maybe a hefty one if you were in a high-deductible plan), with co-pays for each service. But Medicare is divided into four parts, each with its own costs and charges: Part A, Part B, Part D, and Medicare Advantage (Part C) plans.
Medical services abroad not covered by Medicare
Medicare doesn't pay for medical services outside of the United States and its territories except in these extremely rare circumstances, including the following:
You're traveling between Alaska and another state and have a medical emergency that means you must be treated in Canada.
A medical emergency occurs while you're in the United States or its territories, but the nearest hospital is in a foreign country — for example, across the border in Canada or Mexico.
You live within the United States or its territories and need hospital care (regardless of whether it's an emergency), but your nearest hospital is in a foreign country.
Some Medigap supplemental insurance policies (those labeled C, D, F, G, M, or N) cover emergency or urgently needed treatment abroad. In this situation, you pay a $250 deductible and 20 percent of the cost of the medical services you use up to a lifetime maximum of $50,000. Some Medicare Advantage plans also cover emergencies abroad, and so do some employer benefits and TRICARE military benefits. But otherwise, you need to buy travel insurance that includes medical emergencies when planning journeys abroad.
What if you live abroad? Medical treatment in other countries is almost always less expensive than in the United States, so paying out-of-pocket may not bankrupt you. And in some circumstances, you may be taken care of by the national health program of the country you're living in.
But buying health insurance on the open market may be difficult or very expensive. One option is to join a nonprofit organization called the Association of Americans Resident Overseas, which has long lobbied Congress to make Medicare available abroad. AARO offers its members access to a variety of private health insurance plans that can be used in many countries. (You may be able to enroll in Medicare while living abroad, however.)
Copyright © 2021 AARP. All rights reserved.
About This Article
This article is from the book:
This article can be found in the category: