Investors are on a constant quest for the best online broker. But just as different headphones, cars, and strollers fit different people's needs, the same is true with brokerages. Investors have different goals, taste for risk, and resources. And that's why one person's broker can be perfect for him or her, but completely wrong for you.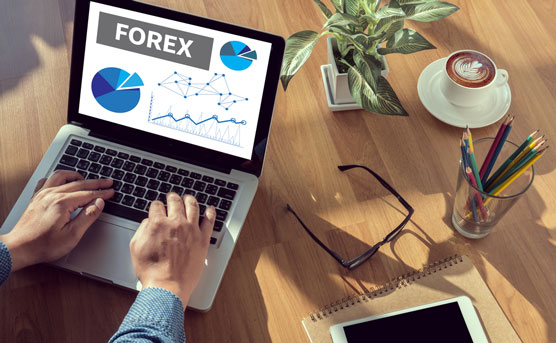 ©By one photo/Shutterstock.com
Not thoroughly researching your broker is a mistake. Your online broker is the most important member of your investing team, handling everything from tracking your portfolio to helping you buy and sell investments and tracking your taxable gains and losses. It's a relationship you need to be happy with to be a happy online investor. Above all, you want to make sure that your broker will be there for you if you run into any problems or have questions.
The 9 main factors to consider in an online broker
Brokers differ from one another in nine main ways. If you're aware of these things and understand what you're looking for, you can quickly eliminate brokers that don't fit your needs. The factors to consider are as follows:
Commissions: Perhaps the most important consideration for many investors when evaluating brokers is the price charged for executing trades, known as the There's good news here. Commissions charged by online brokers have been steadily falling since the 1990s, with most taking even lower dive during yet another price war that erupted in 2017. Also, most brokers now offer flat-rate commissions, meaning that all people pay the same commission no matter how many times they buy and sell or how many shares they trade. Some brokers have even started offering free commissions on certain trades. Roughly a third of self-directed investors said they're paying less than $5 a trade, according to a 2018 analysis by rating service J.D. Power.
Availability of advice: One-way brokers separate themselves is whether or not they give you any help picking investments. On one end of the spectrum are the full-service traditional brokers that are all about giving you personalized attention. Not only can they pick stocks for you, but they'll also pour you coffee and serve you donuts when you visit them in their fancy offices. If you're not interested in paying for such perks, the self-service brokers are happy to oblige. Self-service brokers give you the tools you need, and then you're pretty much on your own. A few brokers fit somewhere between full service and self-service. J.D. Power found investor satisfaction was higher when brokers proactively reached out to offer help or guidance at least once a year.
Access to an office: Some brokers exist only online. It's up to you to have your own computer and Internet connection. But others have branch offices in certain cities and allow customers to stop in, do some trading, and sometimes take classes and fraternize with other investors or meet with advisors. You may not think that having access to a branch office will be important to you; after all, you're an online investor. But some find comfort in a bricks-and-mortar location.
Other banking services: A brokerage account doesn't have to be a financial island. Some brokerage firms let you move money from your trading account into other types of accounts, such as checking accounts. Some also provide ATM cards or credit cards.
Speed of execution: When you click the Buy or Sell button on the website, the trade isn't done. Your order snakes its way from your computer to other traders' computers on Wall Street, where it is filled. Some brokerages have spent a great deal of effort giving you the fastest path to other traders. That's generally beneficial because it means that you get a price that reflects the true value of the stock you're buying or selling. Depending on your strategy, you might not want your orders piling up in a bin, waiting to get filled. Speed of execution is tracked by broker-rating services.
Customer service: Do you have a question about your account or about making a trade? When you do, you'll need to reach the broker and ask it. The levels of service vary wildly. Some brokers have customer service reps available at your beck and call either in offices or on the phone. Others let you email a question and wait for an answer.
Site reliability: No one wants to be in the position of finding a promising investment only to discover that his or her online brokerage is down for repair. Some brokerages have focused on limiting system downtime, which might be important to you if you trade many times a day. Again, this is something brokerage-rating services measure.
Access to advanced stock-buying tools: Some brokerage sites are pretty bare-bones because they assume that the investors already have the software and tools they need. This is dramatically changing, however, as many third-party investing websites are vanishing, scaling back, or starting to charge for their services. Now, investors are increasingly looking to their brokerages to provide comprehensive tools that can track tax liabilities, help them go prospecting for stocks, or monitor market movements or breaking news.
Ease of use: Online brokers geared for people new to online investing or who plan to trade infrequently are minimalists and have as few buttons as possible. They're the Zen of trading. But those aimed for hyperactive traders who click Buy and Sell so many times they have calluses on their fingers tend to give investors dozens of options allowing them to do some advanced stuff. Some sites targeting advanced traders provide trading tools aimed at helping investors flip stocks or other options quickly and at set prices. But that might be overwhelming if you just want to buy 100 shares of General Electric stock every couple of months.
Gotchas to watch out for
Brokerage firms often have confusing commission structures to fool you into thinking you'll pay less than you ultimately do. Make sure that you check to see whether the firm charges extra for certain types of orders, such as limit orders, large orders, or mutual funds. Some brokers zing you with fees or inflate commissions if you don't keep a balance of a certain size. Some brokers also charge you for switching to another broker. Always check before signing up for covert fees.
About This Article
This article is from the book:
This article can be found in the category: