The process of selecting and implementing the best cloud services for a financial institution can be quite complex and may require specialized education or experience. FinTech companies can be of great assistance to businesses trying to develop long-term cloud and technology strategies.

FinTech companies are generally well versed in the complexities of infrastructure analysis, banking and financial industry regulations, and legacy systems. FinTech aids in streamlining and evaluating all systems, whether they are administered in-house or by a third party.

A subdivision of FinTech actually specializes in the area of regulations. It's called RegTech (regulatory technology), and many FinTech firms have in-house subject matter experts (SMEs) who deal in this area or have partner relationships with RegTech firms.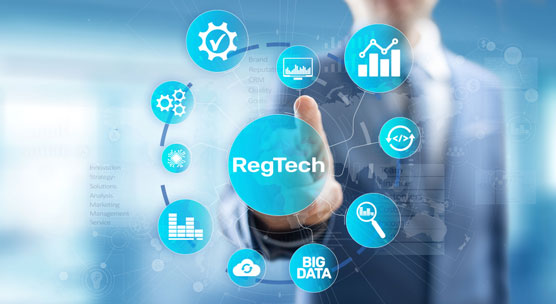 © Wright Studio/Shutterstock.com
To review all applications that support an organization, evaluate the relevance and workflow of each application or tool within the context of the new technologies available in the FinTech suite of systems and services.
As you're reviewing each application, system, or tool, ask yourself whether it should be
Kept in its current state with no change? This option would retain the application and data in its current mode.
Decommissioned? Cloud strategy evaluation is a good time to retire outdated and unused technology.
Refactored? You should determine which applications are important to the organization and rebuild them to conform to the new flexible, lightweight FinTech structures.
Replaced? Determine whether it still meets the business's needs. If not, find and deploy new applications that meet those needs.
Reconfigured? Review applications for their benefits and reconfigure those aspects that would be more beneficial in a cloud environment.
Repurposed and/or consolidated? Review applications currently on the cloud and how they fit together. Develop a comprehensive approach to building a comprehensive cloud presence, rather than a piecemeal one.
"Lift and shift," a strategy that refers to moving an application from one environment to another without much review or testing, doesn't work well in a cloud environment. When moving applications or systems to the cloud, you must anticipate some operational change and downtime.
It's generally a better policy to utilize third-party FinTech companies to handle new technologies and systems that aren't core to the corporation's growth and focus. FinTech companies make it their business to determine the best architecture, use cases, systems, and tools to implement when integrating a company's required functionality into the cloud. A third-party FinTech company can assist the corporation in determining the best strategy, as well as do the heavy technological lifting, for cost-effectively leading the company away from its legacy systems and into the cloud.
About This Article
This article is from the book:
This article can be found in the category: