Crocheting buttonholes into front plackets is easy. To crochet a buttonhole into a placket, you just skip enough stitches in the designated row of the placket to accommodate the size of the button.
The buttonhole will be horizontal and is usually created in a row close to the center of the placket, with a row or two following to add strength.
Place stitch markers across the front edge of the placket.
Place one stitch marker at the beginning and one at the end of each desired buttonhole position.
Crochet across the row to the first marker, chain (ch) 2, skip the next 2 stitches, and then continue crocheting across to the next marker.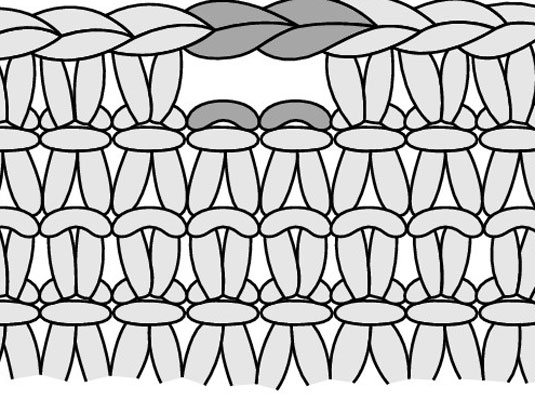 You may need to chain and skip a different number of stitches, depending on your button size. Just make sure you chain and skip the same number of stitches. Have your buttons on hand before crocheting this part — better to fit the hole to the button than have to find a button to fit the hole.
Repeat the preceding step for each marker until you reach the end of the row, turn.
Between the markers, simply crochet as normal.
Crochet evenly across the previous row, working an equal number of stitches into the chain space as it has chain stitches.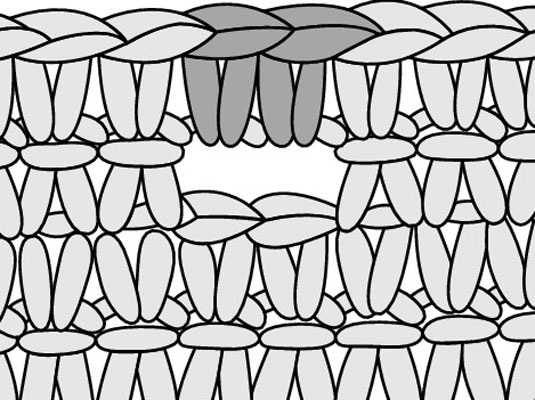 You've completed the buttonhole.
About This Article
This article can be found in the category: