Gamification marketing can significantly change your marketing for the better—you just have to know how to harness it. The thing is, not all gamification marketing campaigns are created equal, so you need to know why campaigns succeed (and why they don't). Remember that protecting your campaign from hackers is a critical part of its success.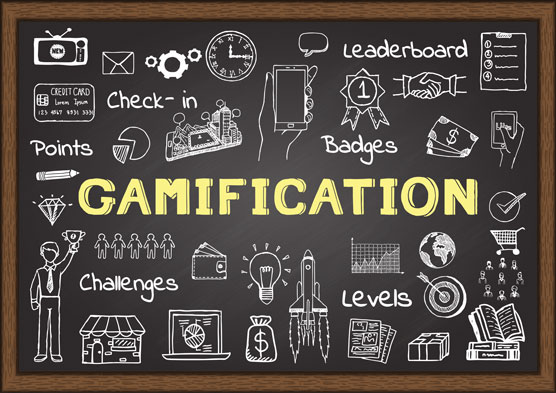 © Somjai Jathieng / Shutterstock.com
How gamification can change your marketing for the better
Gamification marketing is a disruptive and fun experience for your audience. Used correctly, it offers loads of benefits for your marketing team. Here are three clear benefits of gamification that will change the way you market to your audience:
Gamification marketing campaigns allow your team to accumulate vast amounts of audience data. The data insights you gain from your campaign will help your team to improve and tailor future campaigns to increase overall audience engagement. The data can also help drive engagement for your company's overall digital campaign, such as your audience segmentation for Facebook and Google Ads.
Thanks to audiences being able to connect to your campaign 24/7, as well as the versatility of cloud storage, you should be aiming to capture as much user data as possible during your gamification marketing campaign. Make sure you adhere to any privacy laws such as the European Union's General Data Protection Regulation (GDPR).
Gamification can be an excellent way for you to connect in real time with your audience. You can build mini communities across social media channels where members will promote your company's brand.
You can use certain gamification elements in your campaign to help your audience provide for others. This may seem strange, but think of it as a way of giving your audience a way to give back. Here are a few examples:
Give your audience the chance to be responsible for looking after other people. You can do this by creating roles within your gamification campaign. For instance, you can award administrator or moderator rights to certain audience members.
Give your audience the ability to gift items to other members. They'll do this to help their friends achieve their goals within your campaign. This feature can be difficult to incorporate, but the potential for reciprocity can be a strong motivator.
Develop a way for your audience to answer queries and teach other audience members about the gamification elements in your campaign. If and when they do share their knowledge, your campaign should offer them an in-game reward.
These gamification elements can be particularly useful in making your campaign feel more approachable, especially if your industry doesn't typically get people to share and help.
Creating loyalty in your audience will not only keep them coming back to your campaign, but also lead them to actively promote your brand. In fact, loyal audiences go on to subscribe to future campaigns, actively follow your company's social media channels, and purchase from your business (or at least they're more likely to).
Gamification uses elements such as badges, rewards, and achievements that are the norm in the gaming world — in this way, it's one of the most powerful tools to increase loyalty in your audience. Your marketing team can use these tools to easily convert your audience into loyal ambassadors for your company and brand.
Thanks to gamification, you can establish an emotional connection with your audience, accelerating the process of building loyalty.
What makes a gamification marketing campaign successful?
Gamification marketing isn't all about making a game for your campaign. Sure, you can develop a gamification model like an action game. But a gamification campaign can be as simple as adding game-type elements to your campaign, without creating an actual game for people to play.
Here are some gamification elements you can incorporate in your next campaign:
Achievements: Everyone likes to win. With gamification marketing, getting your audience to your campaign is the easy part. Getting them to return and value their status in your campaign can only be done through regular, meaningful achievements.
Levels/progression: Giving your audience a chance to work their way up in terms of levels and goals can help them to visually map their progression through your campaign. Using levels (such as status levels) will ensure your audience remains loyal to your campaign and company.
Learning new skills: The idea here is to give your audience an opportunity to learn something new about your company, product, service, or industry. Gamification can be a very effective way to achieve this goal in a campaign.
Symbolic rewards: Symbolic rewards are different from general rewards like badges. Symbolic rewards are a physical symbol of achievement. An example of this is the Nike+ FuelBand, where rewards come in the form of trophies and badges after completing different levels. Make sure your rewards carry meaning and status and are useful to the campaign.
Badges and achievements: Badges and achievements are a recognition of the commitment that your audience has to your campaign. Using them appropriately will motivate your audience to work through all your challenges and actively promote your gamification marketing campaign to others.
Leaderboards: Leaderboards are a great way to increase engagement in your campaign. They're commonly used to show your audience how they compare to others and so others. In its simplest form, a leaderboard is a high-score listing. It's the visual representation of a real-time competition within your campaign.
Experience points: Just like badges, experience points are feedback elements. Use them to allow your audience to track their progress and as a way to unlock new elements within the campaign.
A good example of an effective gamification marketing campaign that just relies on gamification elements rather than an actual game is the Starbucks Rewards campaign. It's really a loyalty program. Starbucks uses gamification elements to enhance the Starbucks experience, which not only helps boost brand loyalty but also sales. Here's how they did it:
They introduced levels. Progression through each of the three levels depends on the degree of user loyalty.
Visiting a Starbucks store earns a customer an upgraded reward.
Further examples of rewards included an extra cup of coffee, a birthday gift, and even customized offers.
Starbucks Rewards is a great example of gamification marketing. Starbucks ranks its customers in different categories, all of which come with different perks. As customers purchase more and more, they move up the rankings. Each ranking also has increasing benefits, which further incentivizes customers to purchase.
How to prevent your gamification marketing campaign from being hacked
Successful gamification marketing campaigns collect data — lots of data. And any time you collect data, you need to pay attention to security. The kind of publicity you don't want is news that your gamification marketing campaign was hacked.
Your company needs a clear digital security and privacy strategy. And, like any other digital campaign, your gamification marketing campaign must be secure enough to keep the data protected.
Work with your developers to employ an advanced form of encryption called tokenization from the very start. This strategy will hide your data behind an encryption key. Without this key, the data can't be read, even if it's compromised or stolen. Your actual data, such as your users' email addresses, is converted into a string of random characters called a token. The token is the same length and size as the actual data, but it has no meaningful information whatsoever. So, even when it's breached, the hackers can't make sense of it.
Beyond tokenization here are some of the basics of database security:
Ensuring secure passwords: Hackers have increasingly sophisticated tools at their disposal that can make passwords increasingly vulnerable. Fortunately, there are some good password management tools that will help you. Check out PCMag's evaluation of the top free password managers.
Monitoring and auditing: One way to prevent database breaches is to keep an eye on the database itself. This can include monitoring access and behaviors and conducting regular audits of your database. In this way, you can find and delete inactive accounts, which will eliminate problems that may arise when someone obtains old employee information.
Setting up a honeypot: A honeypot is a network-attached database server that is set up as a decoy. The idea is to lure cyber attackers to detect the server and fool them into thinking they've hacked a high-value target. After they've attempted to hack the honeypot server, your system will gather information on the hackers and notify your team of the attempt. By using a honeypot, you can detect database attacks in your organizations before they do any damage.
About This Article
This article is from the book:
This article can be found in the category: