Hiring Successfully For Dummies, PXT Select Special Edition
Download E-Book
Making the right hiring choice is essential for your organization because making the wrong one can be downright disastrous.
What is job fit?
Your goal should be to hire the right person for the job to be done — this concept is known as job fit.

Job fit is the ideal approach for selecting a candidate and includes matching their skills and personal characteristics to those needed to excel at a particular job. Without job fit, it is much less likely the person will find the job fulfilling. When a person is not fulfilled in their role, it leads to disengagement, low satisfaction, poor performance, and ultimately, turnover.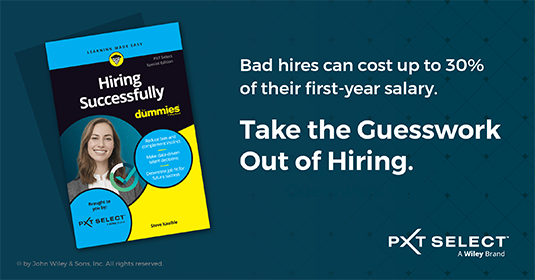 What is the cost of a bad hire?
The cost of hiring poorly can be staggering. The U.S. Department of Labor estimates that the cost of a bad hire could amount to 30 percent of a first-year salary. For managerial roles, that cost could be up to 50 percent.

A bad hire may mean mediocre job performance, poor productivity, or low accuracy. Add in the time wasted on onboarding and coaching the bad hire, plus the cost of onboarding a replacement.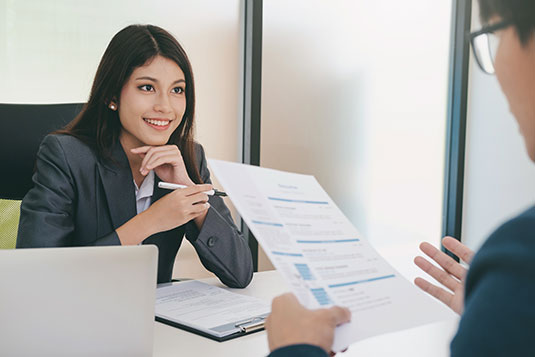 © Getty Images/EyeEm
You may also see negative impacts on relationships with clients and brand reputation. A bad hire can also torpedo employee engagement, which, in turn, can lead to costly turnover of other key contributors.
How is the job fit approach different than traditional approaches?
Hiring is more of a guessing game if you're going about it with inadequate data. If you're counting on the traditional tools of a résumé and an interview or two, you're likely to end up relying too much on intuition.

The job-fit approach is your ticket to hiring confidently. Seeking job fit means exploring each candidate's innate talents, behavioral tendencies, and interests in the context of the job for which they're being considered. You're exploring:
Whether the candidate can do the job
How well the candidate will do the job
Whether the candidate will enjoy the job
All of these job-fit factors can actually be measured more objectively than you may realize. That's the approach taken through the PXT Select solution.
How can you achieve job fit?
The process of achieving job fit begins with creating a performance model for the job. A performance model is a picture of the ideal candidate, setting targets for measurable characteristics of thinking style, behavioral traits, and interests.

Then you assess each applicant through computerized adaptive testing (CAT). That results in fit scores to all of the areas spelled out in the performance model, as well as an overall fit percentage to the role.
How will obtaining job fit help me?
You can imagine how valuable this kind of data can be in comparing one candidate to another. It also can help you find a better role for a candidate who is great in many ways but not the best fit for a particular job. The PXT Select reports also help during the interview process by generating suggested questions based on the candidates' responses.

Through job fit, not only are you better equipped to replicate your top talent, but you also gain insights for discovering the next generation of leaders. Employee retention, talent mobility, promotions, and business succession all are selection processes, and job fit can facilitate these processes.

Developing existing talent is particularly important in times of labor shortages. The more your organization looks inward for talent, the more successful you'll be in any labor marketplace.

Job fit is a powerful tool to enable that success.
How can I learn more about job fit?
To read more about job fit, replicating top talent, and finding the next generation of leaders for your organization, download Hiring Successfully For Dummies, PXT Select Special Edition.
About This Article
This article can be found in the category: