Just as there are signs that you are ready to marry, there are also signs that you're not. A surprising number of people are able to look back on their marriages and say why they weren't ready to marry at that time, and how that lack of readiness contributed to their divorce.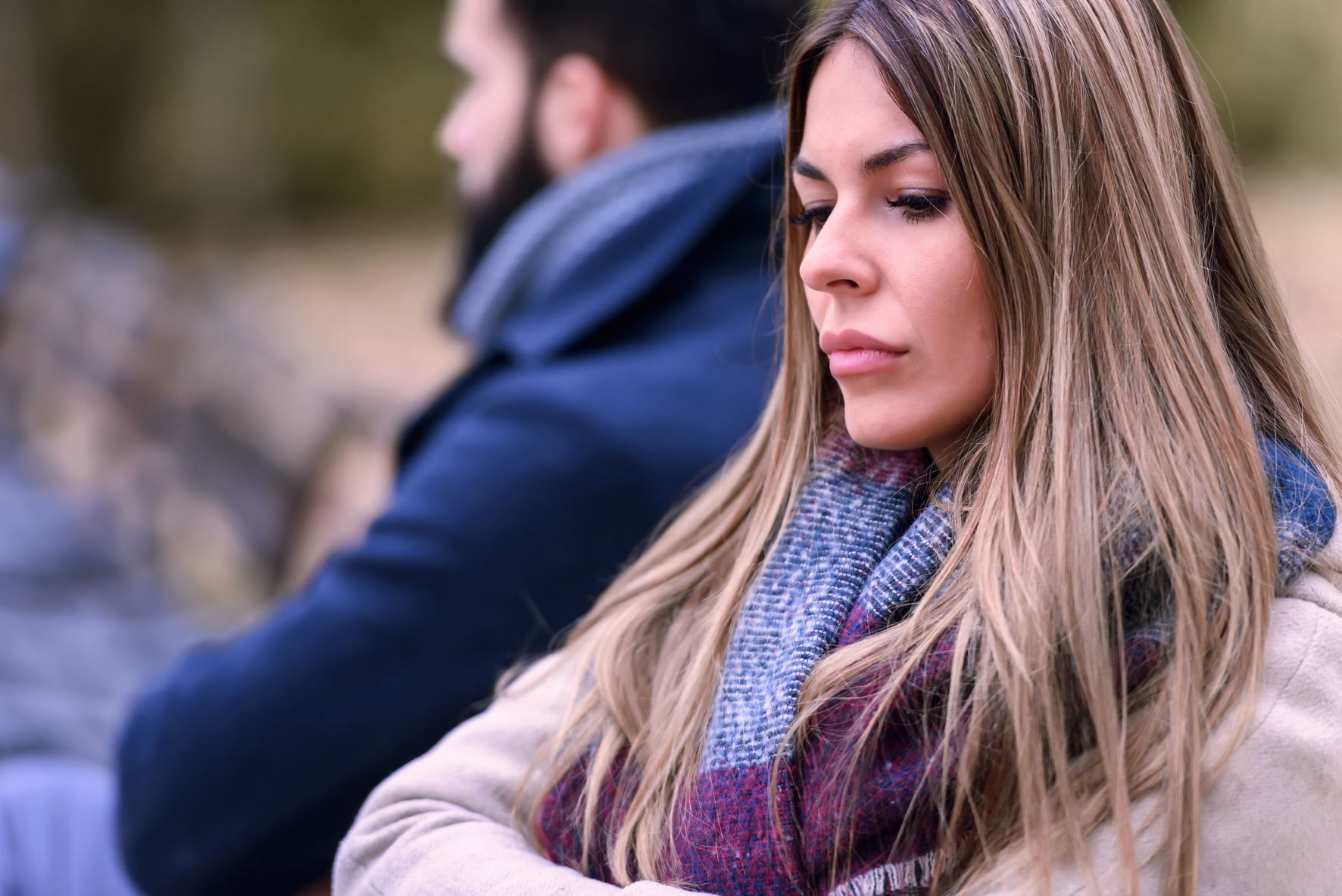 © Shutterstock
Review your motivation for marriage before you wed to help you avoid making these mistakes. If you fall into one of these categories, avoiding marriage at this time is probably a good idea. Instead, follow the suggestions listed as an alternative remedy. At the very least, you should understand the risk you're taking if you choose to get married for the following irrational reasons, or while in one of these situations:
To escape a poor, chaotic, or unhappy home: Consider going away to school or even the armed services. Focus on developing as an independent, psychologically healthy person, so you can live a happy, healthy life. The more dysfunctional your home, the more work you'll need to do to avoid repeating the mistakes of your parents
When you're too young or immature: Enjoy your adolescence, and delay marriage until you're older and more mature.
When you lack dating experience: Start dating a variety of people casually to get the experience you need. Figure out what you need in a relationship and how to differentiate a compatible partner from someone who isn't healthy or compatible.
When you've just graduated, are not self-sufficient, have never been on your own as an independent single person, have no stable career or means of support, are afraid to be alone, or your partner is leaving soon for a long time: Finish your education and advanced training for your field. Forge a career that has some flexibility and can support you and a family for the rest of your life. Live on your own as a single person and learn how to pay bills, balance your checkbook, save money, and become self-sufficient and independent. Learn how to be alone without being lonely, and how to be happy single.
To make someone else jealous: Read books and see a psychologist to become more emotionally mature. Don't marry anyone until you have matured, and have also acquired a variety of adult behaviors and coping skills to rely on when you're hurting. Take assertiveness and communication skills classes to help you talk through problems amicably, rather than resorting to manipulation.
To supply self-esteem: Seek cognitive-behavioral psychotherapy with a psychologist. Replace your low self-esteem thoughts with positive self-thoughts. Don't marry anyone until you feel confident and comfortable with yourself. Be sure you're choosing someone who really is compatible, not just someone to fill in because you're needy.
Because everyone else is doing it: Read books and see a psychologist to learn, grow, and become more emotionally mature. Date a variety of people casually, or your current flame exclusively, but do not marry anyone until you have matured.
When you're pregnant: Don't assume that your boyfriend will be there for you and the baby if you carry it to term and keep it. Consult an impartial psychologist immediately and review your options carefully and completely before making your choice.
When your relationship is not compatible or fun, but you're growing older and you're afraid you won't find anyone better:. Discuss your relationship history with a psychologist, and explore how compatible you and your partner really are. Don't marry until/unless you're fairly sure that you are compatible and could sustain a happy marriage. If your current partner isn't very compatible, consider joining an introduction service or placing a personal ad to efficiently meet people who may be much more compatible with you.
When you haven't spent enough time together to know if you're compatible: If your partner has just been too busy to make the relationship a priority, discuss your perspective with him or her. See if you can come up with a compromise that is satisfactory to both of you.
If you've just met someone recently, relax and give yourself time to get to know one another. If your partner is long-distance and you've communicated mainly through e-mail, letters, phone calls, and occasional visits, don't marry until you've gotten to know each other better in person and the relationship is strong.
When one or both of you haven't been broken up, divorced, or widowed long enough, or one of you is on the rebound: Enjoy your current relationship while it lasts, but understand that it could end at any time. When the jilted partner heals, you may find that you're not compatible enough to sustain the relationship long-term.
When one or both of you suffer from serious personal or psychological problems: See a psychologist to resolve your problems. If your partner is the one with the problems, invite him to couples counseling with a psychologist. Rely on the therapist's judgment as to whether or not the two of you can progress. If your partner is addicted, not motivated to pursue treatment, or abusive, terminate the relationship with the psychologist's help.
When one or both of you have committed physical, sexual, or child abuse: This relationship has very little potential. If you're the abuser, you need urgent treatment by a psychologist. Seek treatment immediately, and let the psychologist know that this is an emergency.
If you are the abused person, you also need to see a psychologist immediately for help. Check into local services for abused people and take measures to save yourself. Stay in therapy until you have broken free of your abusive partner and your pattern of being attracted to abusive people.
About This Article
This article is from the book:
This article can be found in the category: