Business Management is the functional area of the Professional in Human Resources (PHR) and the Senior Professional in Human Resources (SPHR) exams that focuses specifically on the need for human resources to be strategic business partners. It requires a thorough understanding of the relationships between human resources and the stakeholders. These stakeholders may include
Executive management
Employees and their families
Suppliers and vendors
Investors
Community
For purposes of Business Management, the stakeholders are anyone within or outside of the organization that has an interest in the future of the company. Meeting the needs of these stakeholders requires first a thorough understanding of the environment under which businesses perform.

Relationships are how business gets done, simply because people are at the core of work, and how people work together affects outcomes. Internal relationships exist between departments and co-workers as well as between supervisors and employees.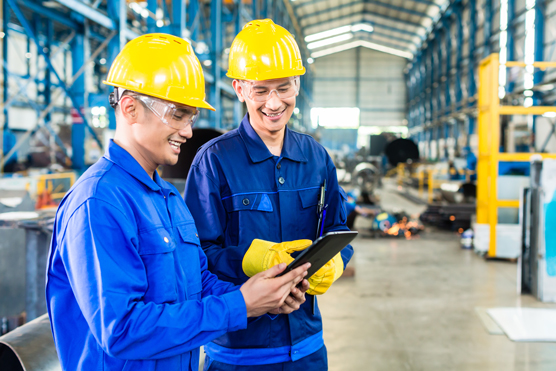 © Kzenon / Shutterstock.com
Coworkers are an example of an internal relationship.
Several exam components deal with these relationships, including the following:
Managing change: Change is an inevitable part of the day-to-day activities of an HR professional, and it occurs throughout all HR functions. Although driven by strategy, PHR candidates are tasked with implementing the changes throughout the business operations. When studying change management, you can easily identify solutions by looking at the functional areas of HR. For example, paying more for higher-level skill sets is a consideration of total rewards. Another example is shoring up your knowledge about union avoidance strategies when introducing change to a skeptical workforce, a function of employee relations.
Motivating workers: Among the core knowledge requirements of both exams is the need to motivate people to do the work that needs to be done. Behavior management has several theories that are grounded in scientific research. B.F. Skinner's operant conditioning and Abraham Maslow's hierarchy of needs are two examples of such theories that Chapter 2 covers in greater detail.
Management development: Both exams have the objective of helping supervisors and managers model and communicate expected standards of behavior. Some supervisors need help, and it's up to HR to identify opportunities for management development in this area.
External relationships reflect other stakeholders, such as customers, investors, and communities. On the exam, you should anticipate questions related to the employer brand, which is just a fancy name for the company reputation communicated in tandem with the marketing department.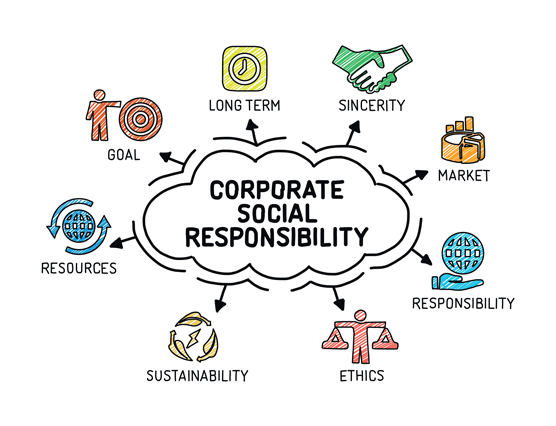 © garagestock / Shutterstock.com
Corporate social responsibility is an example of an external relationship.
Managing these relationships is often classified as the need to be both the employer and employee advocate. This HR task serves to remove obstacles, communicate shared responsibilities, and move the proverbial ball of business forward toward goals.
Managing external relationships falls into three organizational behaviors: corporate citizenship, corporate social responsibility, and corporate governance.
Corporate citizenship, according to the Human Resources Certification Institute (HRCI), means taking care of employees and the communities where they live. This may be applied by offering volunteer pay, where employees are given a number of hours each month to work in their communities.
Corporate social responsibility is defined by the HRCI as helping to improve social and environmental problems, such as building internet infrastructures in parts of the country where access is limited.
Corporate governance has a legal tinge to it. It refers to how an organization acts on its responsibilities to stakeholders. Laws beyond what we understand as labor laws exist to direct corporate governance behaviors that are related to anti-trust, monopolies, and whistleblowing.
About This Article
This article is from the book:
This article can be found in the category: