Smart cities are well known for their ability to use data to their advantage. Any smart city worth its salt will have a solid data governance strategy. Data management is concerned with how you use data to run your organizations and make good decisions. Equally important is that you also need to ensure that agreed-on data policies and processes, accountabilities, decision structures, and enforcement rules are in place.

The implementation of these qualities is called data governance: It's the difference between poor data management and excellent data management. Many organizations manage data —well, maybe all do —but far fewer manage it well.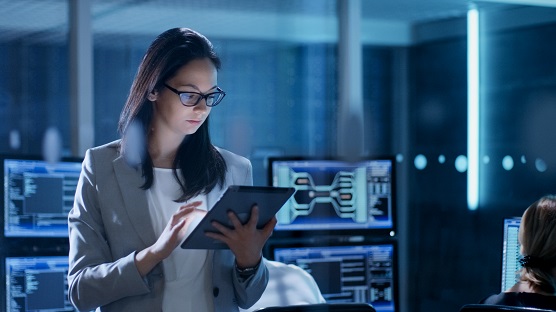 ©Shuttestock/Gorodenkoff
Data governance is the science of managing data well. If it doesn't already exist, data governance must be part of the smart city's data strategy.
Focus areas of data governance in smart cities
Data governance is a large, complex, and important topic; a whole book is required in order to fully appreciate how to successfully implement it. Without data governance, a smart city will not be ultimately successful (don't forget to avoid these ten problems). To quickly understand its scope, these four areas address the major themes of data governance:
Policy: With policy, you're creating guidelines for particular data situations that everyone must follow. An example is backup and retention, which may in fact be required by law. A policy might state that certain types of data must be backed up every day and that it'll be stored for at least three years. A policy typically describes how such guidelines will be enforced as well.
Quality: In data governance, quality refers to the degree of confidence you have in the data to help with a particular objective. If you're basing important decisions on data, you had better be confident that it's at least accurate and complete. In data governance, you want to have processes and practices that can support the integrity of the data you've collected.
Compliance: Compliance ensures that data is handled in a way that meets not only organizational policies and rules but also industry and governmental policies, rules, and laws. In particular, many governments have specific laws governing data use and management. For example, if a community member requests access to some city data, a formal process might have to be followed — including the time allowed to respond and the rights that the requestor has to view and use the data.
Business intelligence: Business intelligence is one of the hot terms in data these days. You could say that business intelligence is another term for data management, or an umbrella term for all the things an organization does to glean value from data. Both are acceptable.
In a smart city context, business intelligence is about the strategies and technologies used for analyzing data. Applying data governance to business intelligence means ensuring that the right people have access to the right data at the right time. It's also about the rights people have regarding each data set.
Data ownership in a smart city
A central requirement of data governance is having an identified owner for every major data set in an organization. It might seem intuitive, but it continues to be rare. In the context of a smart city, it becomes especially important.

Organizations have no problem taking at face value the fact that the human resources department is responsible for the hiring process or that the facilities manager is responsible for taking care of issues with buildings. However, when it comes to data, seldom does anyone know who is responsible.

A data owner is the person who will worry each day that the data is backed up, kept current, and secured from unauthorized users, and who will — perhaps most importantly — be the expert when it comes to determining what the data is and how it might be used.

If there's only one thing you do regarding data governance, make it identifying data owners and providing them with specific responsibilities.
Smart cities and the data governance board (DGB)
Okay, so you've created a data governance strategy as part of your overall smart city data strategy. Congrats! You now need a team of people who meet regularly to provide oversight for data governance and who will continue to evolve the policies and rules for the organization. They also need to capture metrics to monitor progress and report on data value. This team is known as the data governance board.

The members and the responsibilities of this board are determined by each organization. It makes sense for this board to consist of at least
A few data owners and staff who are passionate about data
Data analysts from different departments
The chief data officer or equivalent
The chief information officer or equivalent or subordinate
A member of the city clerk's office
Someone from the city manager's or administrator's office
Possibly one or two members of the public who possess data skills
The board must be given appropriate authority by leadership. A team with documented responsibilities helps ensure better-quality data and better outcomes with data use.

It might feel like there's some level of redundancy here between data management, data strategy, and data governance. In truth, you'll see overlap but all are ultimately separate and important aspects of developing a mature approach to handling and optimizing the data of a smart city. Each one is also highly complementary.

If you like the topic of data governance, a little research will quickly show you that it actually encompasses much more than just the items introduced here. Check out the Data Governance Institute for more on the topic.

No sure if a smart city is the way to go. Learn more about the case for smart cities.
About This Article
This article is from the book:
This article can be found in the category: