If you're learning Arabic, you need the basics — questions, phrases for meeting and greeting and being polite, days of the week, and numbers. The following can help you practice some key terms and speak more like a native Arabic speaker.
Useful questions in Arabic
If you're lost, you need to know the time, or you're just trying to communicate more clearly in Arabic, practice the pronunciation of the following essential Arabic phrases and questions: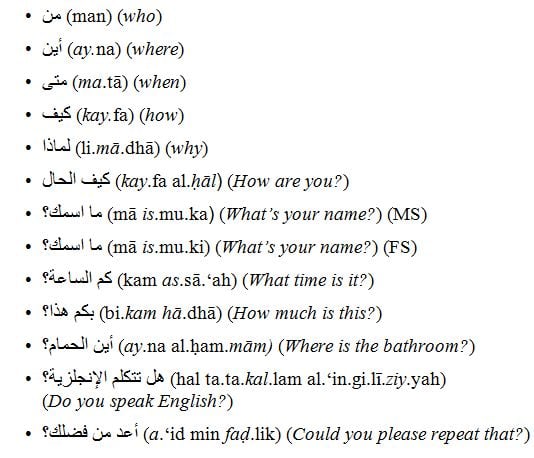 Greeting, meeting, and expressing yourself in Arabic
Whether you're dealing with business or pleasure, make sure you know how to greet and get acquainted with people. Some common Arabic greetings and other phrases you'll need for polite conversation include the following: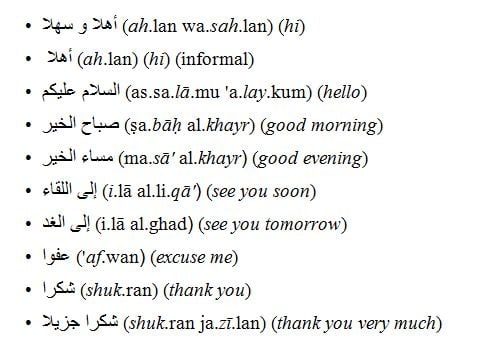 Days of the week
When making plans and appointments, you need to know the days of the week in Arabic to avoid any confusion. Here are the days of the week: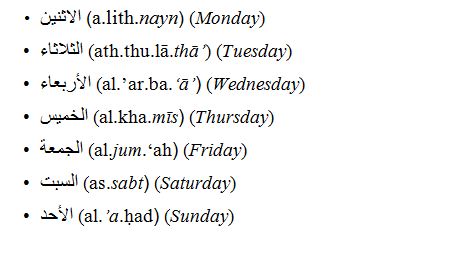 An introduction to numbers in Arabic
One of the most basic skills in picking up any new language, including Arabic, is learning to count. The following table shows Arabic numbers from 1 to 20 and selected higher numbers along with their pronunciations.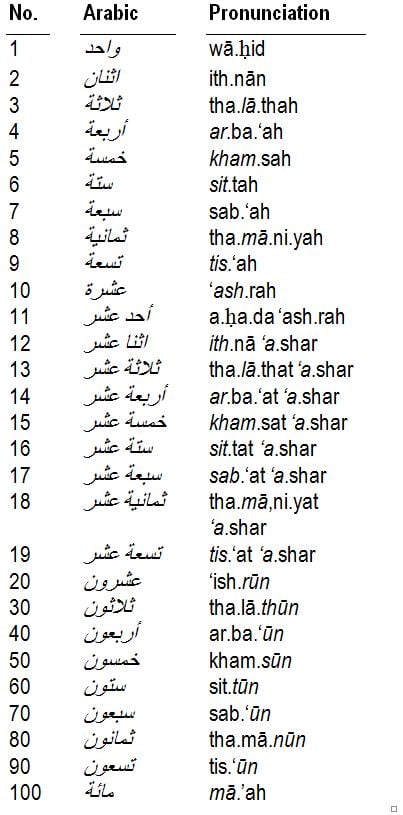 About This Article
This article is from the book:
This article can be found in the category: