Experimenting with Science — Bonus Features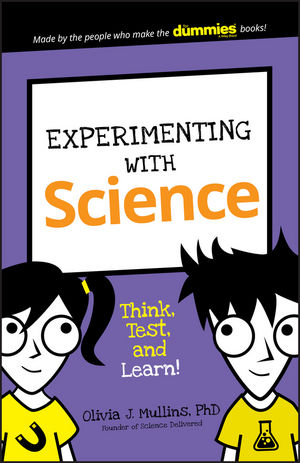 Thank you for reading Experimenting with Science. This web page will help you get the materials you need for the projects in the book. It will also point you toward some other dummies.com features that help you learn more about science!
Get the materials for the projects
You need a number of household items along with items that are typically easy to find in most grocery stores or online. Supply lists are given for each individual experiment in the book, but to get an idea of the type of materials used, click here.

Click here to view a list of specialty materials available for online purchase.
Start a lab notebook
Get serious about science by keeping a lab notebook! A lab notebook is a place to write down experimental procedures and collect data. It will also help you remember what you did and what you discovered during your experiments. Click here to download the author's tips on how to create and use a lab notebook.
See it with your own eyes
A thaumatrope is a toy from the Victorian area. It is a circular disc with images on each side. You attach strings to the disc and when you spin it, the two images combine to look like a single image! Click here to download a template and instructions for creating your own thaumatrope.
Keep experimenting
Test for the presence of electricity by making your own electroscope in this fun experiment about the forces around us. This classic experiment demonstrates how we block out information by using the Stroop Effect.
Go swimming (or maybe not)
Find out what happened when the author of Experimenting with Science created an oobleck pool. Watch a video of what happened when she experimented with her new pool and follow her instructions for creating one at home.
You may also be interested in these For Dummies products.

Share This