Using the Word 2007 Research Task Pane
Using the Word 2007 Research Task Pane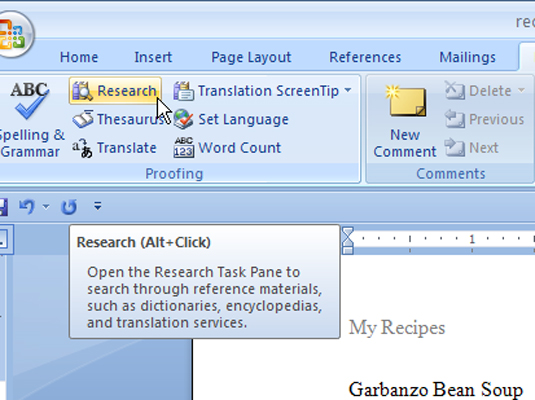 16
To access the Research task pane for a certain word, place your cursor in the word. On the Review tab (Proofing group), click the Research button.
The Research task pane appears in the document part of the window. The selected word appears at the top. Use the choices in the task pane to refine your search by reference source, such as an encyclopedia.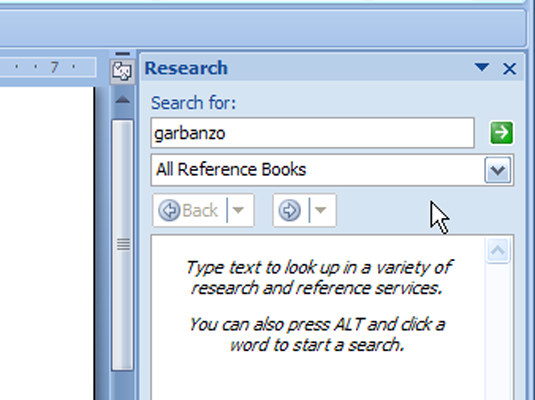 26
Alternatively — say, to research a concept or a time period — use the Research task pane to hunt for information. Just click in a blank space in your document.
When the task pane appears, type the word to search on in the Search For field, and then choose the reference source.

36
Click the green Start Searching button.
Word 2007 looks up the word in question. The results are displayed in the Answer section.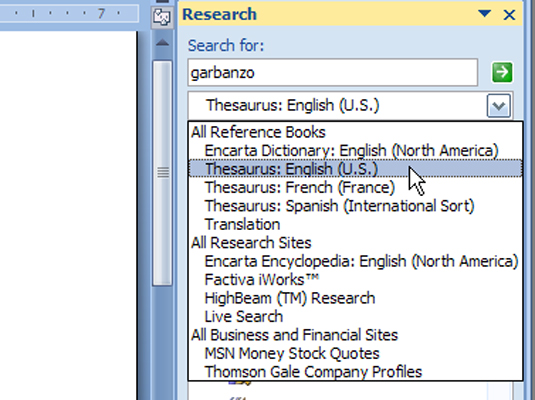 46
To look for synonyms, choose Thesaurus: English (U.S.) from the drop-down list.
You can also choose from a Spanish or French thesaurus.
The list of synonyms shown in the Research task pane is far more thorough than what you see when you right-click a word and choose the Synonym sub-menu in Word 2007.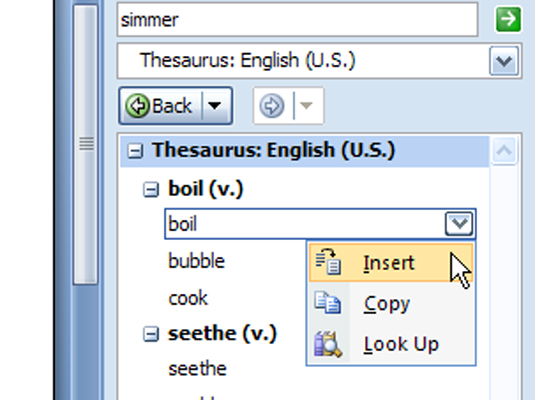 56
(Optional) To choose a replacement word, click the entry in the Answer section and then click the Insert command from the menu.
Or, if the word intrigues you, choose Look Up from the drop-down menu to see more variations.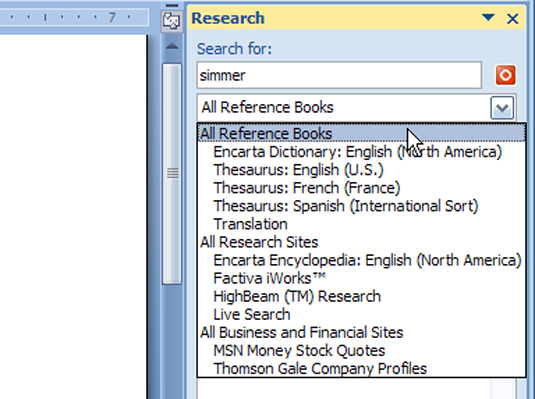 66
(Optional) For more information, open the drop-down list and choose your preferred reference material, such as Encarta.
Don't you feel smarter already?