How to Display the Date a Word 2013 Document is Printed
How to Display the Date a Word 2013 Document is Printed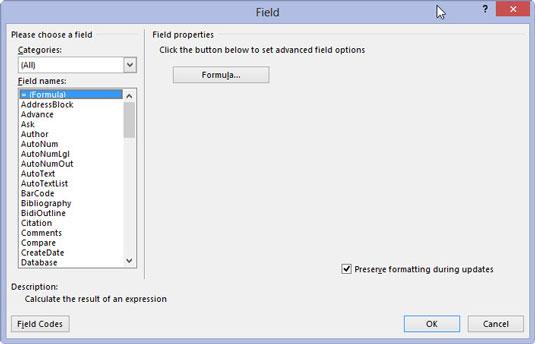 15
Summon the Field dialog box by selecting Field from the Quick Parts drop-down in the Text group of the Insert tab.
The field dialog box will appear. Look for the Categories drop-down list.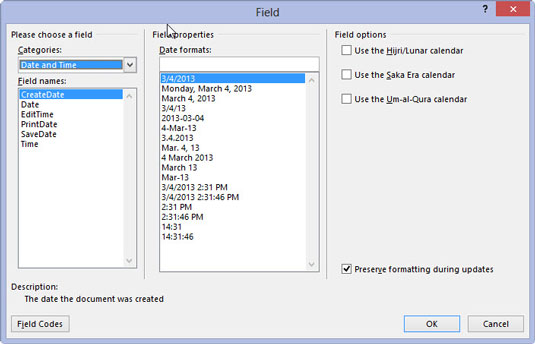 25
Select Date and Time from the Categories drop-down list.
Use the mouse to select the Date and Time Category from the drip-down list.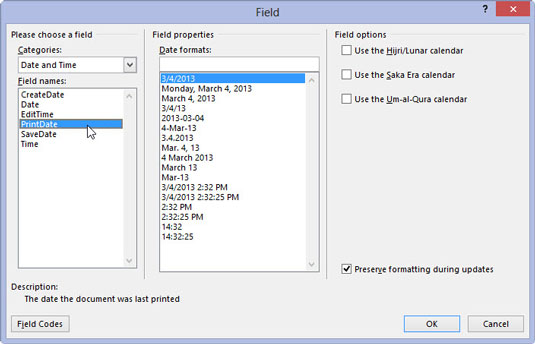 35
Select PrintDate from the Field Names list.
Once you have located the Field Names list, choose PrintDate.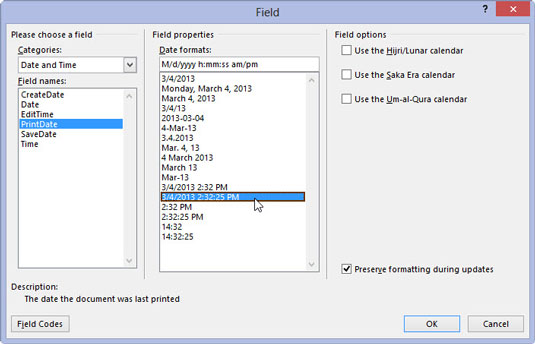 45
Choose a date-and-time format from the Field Properties area.
Choose the format that best suits your document.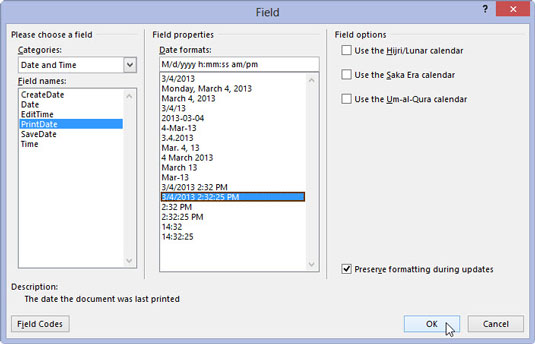 55
Click OK.
The field looks gross until you print the document, which makes sense.
It's a good idea to put the PrintDate field into the header of important documents, which lets people know the date the thing was printed. PrintDate works well for that purpose; the other fields in the Date and Time category are updated only when you manually refresh them.